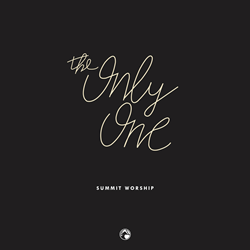 Durham, NC (PRWEB) January 29, 2015
Today, worship collective Summit Worship released their new single entitled "The Only One." Written by Luke Brown, David Moffitt, and Chuck Butler, the song will be the many other successful worship anthems released by indie label Summit Church Music in its first two years. Summit Church Music officially launched in May of 2014 with the album Our God is Unstoppable also from Summit Worship.
Summit Worship, is the worship collaborative of The Summit Church, which includes talented artists such as Matt Papa, Hank Murphy, Kelby Dover, Mike Passaro, Kaimy Masse, Donovan Beadle, Branden Williams, Haven Sink and Raudel Hernandez. Its mission is to call the world to behold the Lamb of God.
"The Only One" and all other releases from Summit Worship are available wherever you buy or listen to music.
About Summit Church Music
Summit Church Music is an in-house record label launched by The Summit Church to create and distribute original music recordings with the mission to provide God-honoring, gospel centered, artistically relevant, and soul stirring music for all seven days of the week. Summit Church Music is a member of and is affiliated with the American Association of Independent Music, The Gospel Music Association and the Recording Industry Association of America, and has distribution to the general market through Redeye Distribution.
For more information on other releases, check out summitchurchmusic.com or contact Sam Fisher at sfisher(at)summitrdu(dot)com.