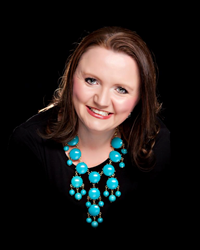 Keep in mind that just because someone is pre-approved doesn't automatically make them a good and trustworthy person.
Spartanburg, SC (PRWEB) March 29, 2017
Many people, including those that are selling their homes, tend to be trusting and oftentimes get taken advantage of by those they trust. "A home seller's safety is something I am very passionate about," said Realtor Olivia Ott, of The Ott Group at Keller Williams. "Keep in mind that just because someone is pre-approved doesn't automatically make them a good and trustworthy person."
To help protect sellers who are showing their homes, Ott lists the following three tips:
No. 1: Put away personal belongings. "When showing your house, you are essentially inviting a host of strangers inside; most are eager homebuyers that can be trusted, as they just want to see the house, but others might not be so trustworthy," stressed Ott. "For this reason it is wise to put away your personal belongings, such as jewelry or anything else that has value."
No. 2: Install security cameras. Security cameras can be a deterrent to any potential thief, and provide peace of mind for the seller. "If you don't want an obtrusive camera, consider a nanny cam, which can be hidden and are relatively inexpensive," added Ott. "They are powerful, yet small."
No. 3: Do not include family pictures in the listing images. "Removing pictures is for child safety. You don't want child predators, a child trafficker or pedophile to see the pictures of the children," concluded Ott. "Furthermore, if the wrong people happen to see the picture of them with their house, now those people know where they live. The less people are able to learn, the less they will be able to use against you, manipulate you, or steal from you."
About Olivia Ott, The Ott Group, Keller Williams
Olivia Ott brings a wealth of knowledge and expertise about buying and selling real estate. She offers a custom evaluation for your home, including comparisons to other homes that have recently sold or are on the market. For more information, please call (864) 237-8337, or visit http://www.oliviaott.kwrealty.com.
About the NALA™
The NALA offers small and medium-sized businesses effective ways to reach customers through new media. As a single-agency source, the NALA helps businesses flourish in their local community. The NALA's mission is to promote a business' relevant and newsworthy events and achievements, both online and through traditional media. For media inquiries, please call 805.650.6121, ext. 361.