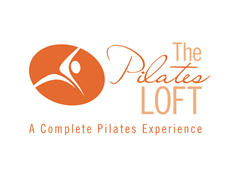 "I appreciate the loyalty my clients have shown to my business over the past 10 years," said Jamie Ward, The Pilates Loft Owner. "I feel it's a reflection of the family environment that they have helped to create and foster with myself and each other."
Lone Tree, CO (PRWEB) March 17, 2015
The Pilates Loft in Lone Tree, CO, is celebrating their 10-year anniversary this April 2015. As they continue to expand their class schedule, The Pilates Loft is also celebrating this milestone with several key promotions for both new and current Pilates clients.
On reaching this 10-year milestone, The Pilates Loft owner and Master instructor, Jamie Ward said, "More than anything I am thankful to my clients who have supported me and my business. I love that I get to help others experience the benefits of Pilates daily."
With the recent launch of their new website and its online scheduling and payment features, plus their upcoming 10-year anniversary, all Pilates class packages are 'Buy 9 and Get the 10th Free.' The Pilates Loft is also offering a special promotion of 'Bring a friend for $10' every Friday at 10:00 am. This is a great opportunity for existing clients to share what they enjoy about The Pilates Loft with a friend or family member. New clients can have a fun introduction to the Pilates Method in the company of a friend or family member. The Pilates Loft has structured this special Pilates class to be more like a workshop that touches on various pieces of the equipment and exposes people to a lot of the different aspects of Pilates. This means modifications can be made to challenge a seasoned client while still introducing Pilates to a new client.
As instructors at The Pilates Loft offer only Pilates instruction, this specialization also allows them to offer a wider selection of Pilates-specific equipment that most people won't find at their typical gym. The Pilates Loft also offers small class sizes so their Pilates instructors can focus on each individual and their form and breathing techniques during the class. They also offer one-on-one Pilates instruction to individuals needing or wanting even more focused attention.
"I appreciate the loyalty my clients have shown to my business over the past 10 years," said Jamie Ward. "I feel that it's a reflection of the family environment that they have helped to create and foster with myself and each other."
The Pilates Loft is dedicated to providing individuals with the best Pilates experience in their boutique-style Pilates studio in Lone Tree, CO, which offers a soothing environment full of modern Pilates equipment, such as Pilates reformers and Pilates mats, to learn and practice Pilates free of distractions.
Whether someone is just learning about Pilates for the first time, are looking for more advanced classes for strength training or weight loss, or needs Pilates for rehab, The Pilates Loft is open six days a week to help fit busy schedules. Learn more on their website at http://thepilatesloft.com, by phone at (303) 471-8656 or by email at info(at)thepilatesloft(dot)com.