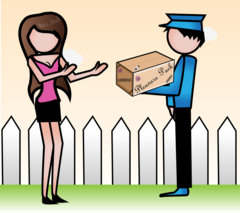 What's in Your Pleasure Pantry?
Ventura, CA (PRWEB) April 24, 2014
The Pleasure Pantry (http://www.thepleasurepantry.com) monthly adult subscription box has just released a new Deluxe Box option. With monthly box subscriptions available for anyone from the Bride-to-Be, to all other couples regardless of sexual preference, they really do have something for everyone. This month the new Deluxe Box subscription debuted offering yet another great option for any couple looking for a new adventure in the bedroom. Not only do they allow customers to customize there your box with sizing, and other preferences, but the pricing is affordable with boxes starting at $29 a month.
info(at)thepleasurepantry(dot)com
http://www.thepleasurepantry.com