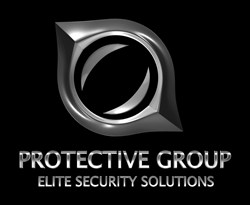 Bohemia, NY (PRWEB) September 10, 2013
John Monderine, CEO of Long Island security guards provider, The Protective Group, comments on a September 9th article published by The New York Times titled "Museum Identifies New Van Gogh Painting in Amsterdam," which discusses how a painting found in Amsterdam was deemed to be the work of Vincent Van Gogh.
"We have all seen the movies with the security guards monitoring the hallways of a decedent museum littered with artifacts of antiquity," says John Monderine, CEO of The Protective Group. "We may notice a camera on the wall, but when it comes to a priceless artifact, nine times out of ten, there is a security guard standing next to it."
According to the article, the Van Gogh Museum in Amsterdam announced that a new Van Gogh was found. This painting was painted in 1888, during what could be considered the height of his career. The painting is of dusk in Montmajour. The artwork shows a hilly landscape being turned yellow by the setting sun, with ruins in the background, and long twisted trees.
The article says this painting was under scrutiny. Experts were not sure of its authenticity. Due to recent technologies, it was found that the pigments corresponded to Van Gogh's pallet from Arles. The painting had the same type of canvas with the same under painting Van Gogh used for another work.
"In 1987, Van Gogh's 'Sunflowers' was sold for $39.9 Million Dollars." Monderine says. "In addition to standard security procedures, The Van Gogh Museum will probably have many security guards watching the artwork around the clock. A rare discovery like this will be very appealing for thieves, and the museum must ensure optimal security for the safety of this new piece of artwork."
The Protective Group is an elite full service private security firm with specializations in special event security, corporate security, private investigators, insurance investigators and surveillance. Its top-notch professional security guards have over 150 years of combined law enforcement service and its security personnel are physically fit, professional, athletic, and completely dedicated to ensuring events proceed without a hitch. From charity runs and fashion shows, to fundraisers and art shows, The Protective Group instills confidence and assures safety at an exclusive event or place of business.