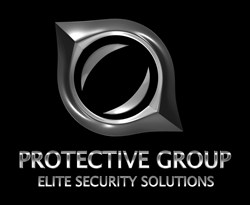 Bohemia, NY (PRWEB) September 12, 2013
John Monderine, CEO of Long Island private investigator provider, The Protective Group, comments on a September 10th article published by
ShowbisSpy.com titled "Khloe Kardashian Hired Private Investigator" which discusses how a private investigator was able to find proof that Khloe Kardashian's husband Lamar Odom cheated on her with 5 different women.
Everybody knows Khloe Kardashian from the hit reality television show called "Keeping up with the Kardashians." The show follows the Kardashian family through the daily ups and downs that come with being a Kardashian.
According to the article, Khloe Kardashian recently had hired a private investigator to follow her NBA star, Lamar Odom. During the private investigators surveillance they discovered that Lamar Odom had been unfaithful with 5 different women. "Khloe has not only photographic proof that Lamar cheated on her with at least five different women, but has copies of text messages between Lamar and the other women," said the insider.
In Khloe Kardashian, and Lamar Odom's prenuptial arrangement there is an "infidelity clause". Considering that Khloe Kardashian now has proof of her husband's infidelity she should get out of her prenup.
"Private investigators are very commonly used in questionable marriage scenarios," says John Monderine, CEO of private investigator provider, The Protective Group. "They find out what a typical person can't. Insurance companies that need answers would hire an insurance investigator. Wives and husbands hire a private investigator. It's the same job. What's your question, we find the answer."
The Protective Group is an elite full service private security firm with specializations in special event security, corporate security, private investigators, insurance investigators and surveillance. Its top-notch professional security guards have over 150 years of combined law enforcement service and its security personnel are physically fit, professional, athletic, and completely dedicated to ensuring events proceed without a hitch. From charity runs and fashion shows, to fundraisers and art shows, The Protective Group instills confidence and assures safety at an exclusive event or place of business.
#####