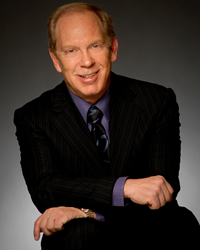 You can't take everything with you so it is imperative to make a list of the items you simply cannot live without.
Denver, CO (PRWEB) September 01, 2015
September is National Preparedness Month, and that means being prepared for whatever life might bring. It is important to prepare in advance to downsize a home whether for financial reasons, empty-nest syndrome, moving from a house to a condo, or job relocation. Whatever the reason, Michael Dovel, a broker and relocation expert, shares the top five tips that are imperative for downsizing.
"The fact of the matter is, if you are downsizing you are going to have to say goodbye to some of your possessions," said Michael. "You can't take everything with you so it is imperative to make a list of the items you simply cannot live without."
The second strategy after making a list, adds Michael, is to start weeding out even more non-essential items at least three months, if possible, before moving. This can be accomplished over time by setting aside a little time each day, while setting aside things you can live without, such as items that don't have sentimental value or practical purpose.
"The third tip I highly recommend is, if you already know where you are moving, to get a real feel for the size of the rooms, or room in some cases, of your new place by comparing them to the size of the rooms in your current home," said Michael. "This will give you a good idea of what can and cannot fit in your new abode."
The next step, and on a similar note, is to use floor plans to prearrange your furniture before moving. Draw a furniture layout, stresses Michael, and if it is too crammed, edit out items that just don't fit. "You might have to get rid of extra couches or oversized furniture that just will not fit in the new space, or make it excessively cluttered," said Michael. "However, it's best to get rid of them before moving opposed to after you've already moved them. This will save you money on moving costs and headaches on the other end. Basically, be prepared before you move."
Lastly, Michael suggests not throwing items away just because they won't fit in a new place. Instead, stay green by recycling or donating. If they are just too valuable to do otherwise, have a yard or estate sale, or sell them at auction to the highest bidder.
About Michael Dovel, CRP, Broker
Michael Dovel has been a leader in metropolitan Denver relocation for more than 30 years. He has obtained his Certified Relocation Professional (CRP) designation through the Worldwide Employee Relocation Council, and is one of only a few people to have maintained it for more than 20 years. He has also earned the RE/MAX Hall of Fame and Lifetime Achievement awards for sales volume. For more information, please call (303) 888-6489, or visit the RE/MAX Southeast office at 7555 E. Hampden Ave., Denver, CO 80231.
About NALA™
The NALA offers local business owners new online advertising & small business marketing tools, great business benefits, education and money-saving programs, as well as a charity program.
Media Contact:
Tiffani Tendell
news@thenala.com
805.650.6121, ext. 361