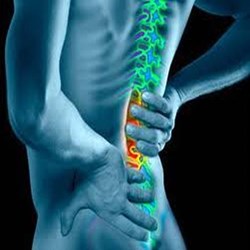 Theralase Therapeutic Laser Treatment is Now Available at Elan Wellness Center of Tampa.
Tampa, Florida (PRWEB) October 22, 2013
One Tampa chiropractor, Dr. Christine Rogers of Elan Wellness Center, states that her practice has acquired the technology because it allow patients to be treated without suffering prolonged pain thereafter an injury and does not have any known side effects, "Depending on the severity of the injury, you can return to an active lifestyle pain-free within a few weeks versus months or years of life altering pain with no side effects," according to the Grandview Health Group.
What's more, Theralase therapeutic laser treatment has significant advantages over pharmacological treatments, where patients must take medication on a daily basis in order to keep their symptoms at bay. Unlike medication, Theralase therapeutic laser treatment gets to the root source of pain, so it does not mask or temporarily relieve pain but actually treats it where it begins.
The cold laser treatment has seen phenomenal results in clinical studies as well, "Over 3,000 clinical studies worldwide have proven the success of therapeutic lasers in the healing of neural muscular-skeletal conditions. Theralase has been performed in a blinded randomized control study on chronic knee pain proving the clinical efficacy of Theralase therapeutic laser technology and achieving FDA 510(k) approval for chronic knee pain," explains Doctors Kevin Dieleman, Laura Iverson-Dieleman, Taylor Burkinshaw, and Kyli Seier.
Chiropractic medicine itself differs from traditional western medical practices yet still incorporates some of the same principles. Through gentle manipulation of certain accupressure points, pain can effectively be treated. As the body responds, it allows patients to become pain free whereas medication only lasts as long as it is taken.
The single largest benefit to chiropractic care is the focus it places on holistic healing. It works in concert with the body's natural ability to repair itself, and promotes a healthier lifestyle. Patients are not subjected to becoming dependent on medication and do not suffer from side effects as they do when taking a prescription medication. Furthermore, chiropractic care is less expensive because it does not involve drugs.
For more information about Theralase therapeutic laser treatment, please visit the Elan Wellness Center at 11329 Countryway Blvd, Tampa, FL 33626, or phone (813) 855 - 0001 to make an appointment with Dr. Christine Rogers. Information about this Tampa chiropractor center and its personal injury rehabilitation treatment is also available online at Elan Wellness Center.com. New patients are urged to call for appointments for this Westchase health care provider.