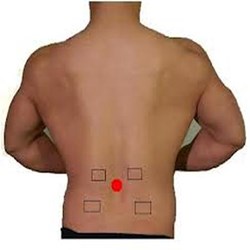 Announcing the Latest Therapeutic Laser System to Treat Many Types of Injuries and Chronic Pain, Courtesy of the Elan Wellness Center, and Dr. Christine Rogers
Tampa, Florida (PRWEB) December 11, 2013
Many types of injuries, as well as chronic conditions, can be effectively treated with a new highly advanced therapeutic laser system, courtesy of Tampa chiropractor, Dr. Christine Rogers, who specializes in cold laser treatment.
"Low Level Laser Therapy (LLLT) is the use of therapeutic (or cold) laser light to provide relief from pain, eliminate inflammation (swelling) or to repair damaged tissues. LLLT is entirely noninvasive and has a wide range of applications, from neural muscular-skeletal conditions to wound healing to acupuncture treatments. Rather than destroying tissue, as with surgical (or hot) lasers, LLLT uses low intensity laser light energy to stimulate cells through a number of known cellular pathways in order to encourage tissue healing," the medical device manufacturer explains on its company website.
This device is quite remarkable, using some of the most advanced engineering in medical equipment. Patients do not have to undergo invasive surgery, eliminating the risk of complications, such as infections, and the stress operating puts on the body.
People suffering from many common types of injuries can find real relief through chiropractic care, which is holistic, not relying on habit forming prescription medications; which often have unpleasant side effects. "Neck and back arthritis, torticollis, lumbar disc hernia ion, lumbar spinal stenosis, frozen shoulder, Rotator cuff injury, tennis and golfers elbow, carpal tunnel, thumb and finger sprains, TMJ problems, groin pull, sciatica, shin splints, knee pain and problems, Achilles tendonitis, ankle sprains, heel spurs, Plantar fasciitis and many other conditions," according to Dr. Dale Forsythe a chiropractic practitioner with more than 40 years of experience.
Unlike "traditional" medicine, chiropractic does not employ a one size fits all approach, which is common in prescription medicines. While dosage is individualized, the medications often provide only temporary relief, while masking symptoms instead of treating the root-cause. Chiropractic uses targeted adjustments and manipulations to unleash the power of the body's natural healing mechanisms.
For more information about this therapeutic laser system, please visit Elan Wellness Center at 11329 Countryway Blvd, Tampa, FL 33626, or phone (813) 855 - 0001 to make an appointment with Dr. Christine Rogers. Information about this Tampa chiropractor clinic and its cold laser treatment is also available online at ElanWellnessCenter.com.