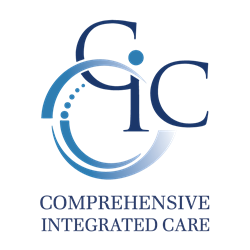 We're excited to bring Dr. Cady and his expertise in treating diabetes patients to Phoenix.
PARADISE VALLEY, Ariz. (PRWEB) February 15, 2019
Comprehensive Integrated Care (CiC), Foot & Ankle Specialists is opening its first location in the metro Phoenix area at 10555 N. Tatum Boulevard, #A101 in Paradise Valley. Dr. Joshua Cady, DPM, will be seeing patients in Dr. Lester Klebe's previous office located in Mountain View Medical Center.
"We are so excited to bring Dr. Cady to the Valley," said Joel Rainwater, MD, CiC's Chief Medical Officer. "He's been seeing patients in our Flagstaff office and we've finally convinced him to bring his expertise in treating patients with diabetes to Phoenix."
Dr. Cady specializes in diabetic wound care and surgery. "Having diabetes puts people at higher risk for foot problems that can lead to amputation if they're not cared for," said Dr. Cady. One of the most important things people with diabetes can do to lower their risk for amputation is to check their feet every day. "Sores, redness, swelling and any other changes to the way your feet look or feel should be reported to a doctor right away," said Cady, "I like to work closely with my patients, because together we can reduce the risks many of them face because of their disease."
As part of the CiC team, Dr. Cady works closely with interventional radiologists who are specially trained to treat the underlying cause of problems. "Many diabetic complications in the foot are related to circulation," he explained. "If there is no blood flow, wounds won't heal, legs will hurt, and nerves will die. These long-term consequences may be avoided if we're able to restore blood flow." This team approach leads to improved outcomes and better lifestyles for patients.
ABOUT CiC
CiC has practices in Gilbert, Tempe, Flagstaff and Sun City, where their team of top doctors use advanced technology and techniques to care for medical conditions that affect the nearly every organ system in the body. These conditions include:

Peripheral vascular disease (PVD)
Prostate issues
Liver cancer
Foot and Ankle pain
Women's health
Peripheral arterial disease (PAD)
Using image-guided procedures through a very small incision to diagnose and treat these problems means there is less risk, less pain, less recovery time and better health outcomes for the patient as compared to traditional surgery. For more information, call 480-374-7354.
The team at CiC consists of:

Joel Rainwater, MD, Interventional Radiologist
David LoPresti, MD, Interventional Radiologist
Karen Garby, MD, Interventional Radiologist
Michael Switzer, MD, Interventional Radiologist
Michael Makki, DO, Interventional Cardiologist
Jeff Braxton, MD, General Surgeon
Kevin Duwe, MD, Interventional Radiologist
Joshua Cady, DPM, Podiatrist
The doctors at CiC are committed to giving the best care available. Interventional radiology opens new possibilities, offering hope to those who may not be able to have surgery or just want a less invasive option. We focus on providing a positive experience in a healthy setting, to let the patient focus on getting better.
Visit http://www.ciccenters.com or call 480-374-7354 to schedule an appointment.