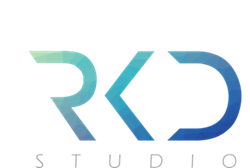 The RKD Studio has quickly evolved into a boutique design studio. Not only de we provide design, marketing, and event production services, but bring decades of event experience to the mix.-Joel Tarasiuk (Director of VisCom)
San Antonio, TX (PRWEB) August 03, 2016
The RK Group, a leading catering, events and hospitality company headquartered in San Antonio, Texas is proud to announce its recent formation of the newest addition to their portfolio of event solutions companies, The RKD Studio, an experiential design, entertainment and marketing agency.
The RKD Studio is composed of an elite group of designers, digital marketers, and technology experts primed to deliver next generation experiences. The objective of the studio is to enhance the value and engagement of event attendees through mobile, tech and digital marketing solutions for convention, corporate and VIP events.
The core competencies of the studio are themed entertainment design, web, technology development and digital marketing. The breadth of visual communications services also includes, brand design, graphic design, advertisement design and UI experience. Joel Tarasiuk, Director of Visual Communications, elaborates, "The RKD Studio distinguishes itself from other creative agencies by focusing firstly on the event industry. Born from a need to provide visual services to this niche market, The RKD Studio has quickly evolved into a boutique design studio. Not only do we provide design, marketing, and event production services, but bring decades of event experience to the mix. And pair that with our unique team of national and international designers. Now you have something to raise your eyebrow at."
Tarasiuk's VisCom team spearheads large scale, themed and multimedia entertainment design experiences for brands and corporations. He implements 'the personalized event design journey" with a myriad of traditional sketches and event renderings to create story-driven environments. The immersive process culminates with augmented reality and 3D printing to complete the client's pre-visualization experience.
The RKD Studio recently welcomed graphic designer and brand stylist, Emily Condel to their VisCom team. She brings a highly refined design aesthetic with a spectrum of experience in art direction fueled by a background in interior design, branding, and advertising. She supports the design efforts and integrated marketing communications of both VisCom and MarCom teams.
The Marketing and Communications efforts are led by tenured digital media and luxury brand marketer, Jessica Zapatero. She leads her team with a variety of strategic tactics defined by a client's need to create awareness and publicity for their event. Services include Social Media, Press Releases, Media Blitzes, Advertising, Media Plans, Digital Marketing and onsite audience interaction management for all types of events. VP of MarCom Jessica Zapatero, explains, "We pursue excellence in the way we communicate our clients' messages at MarCom. By using cohesive communication strategies, we create a story that is specifically designed to satisfy our clients' needs, by evoking emotion and causing an impression in the process. Our relationship with the client is very personable and we aim to surpass their expectations in our every endeavor by proposing VIP experiences, innovative solutions and applying the latest in technology for the market."
The RKD Studio plans to expand its thematic event design services even further by launching an entertainment division led by John Wheeler, Director of Entertainment. Starting in the Fall of 2016, corporations and brands will have access to A-List celebrities and performers. By offering a complete integrated visual, marketing communication and event hub, The RKD Studio is poised to further the innovation and leadership of industry trailblazer, The RK Group.
The RKD Studio is located at 123 Heiman St. 2nd Floor in downtown San Antonio, Texas. For further information or to schedule a consultation, visit http://www.therkdstudio.com or call (210) 578.4348.
About The RKD Studio: The RKD Studio founded in 2015, is the newest brand of The RK Group specializing in design, entertainment, technology and marketing based solutions for the event industry. Their team is made up by an elite group of experts in building next generation experiences for the event industry. Services include event design, branding, collateral design, app development, website design, digital marketing and public relations.They are located in the Historic St. Paul Square, downtown San Antonio, with close proximity to The RK Group headquarters. http://www.therkdstudio.com