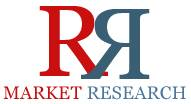 The Thermal Interface Material market size in terms of value is projected to grow at a CAGR of 11.0% between 2015 & 2020, and is estimated to increase to $962.0 Million by 2020.
(PRWEB) May 19, 2015
The global thermal interface material market has grown significantly during the last few years and is expected to grow at a rapid pace in the next five years. This market is mainly driven by the growing consumption in APAC, and North America. Currently, APAC is the largest market for TIMs, followed by North America, Europe, and RoW. The market size for TIMs in APAC is projected to register a CAGR of 12.5%, in terms of value, between 2015 and 2020. Browse 107 market data tables & 83 figures spread through 200 pages and in-depth TOC on "Thermal Interface Material Market" at @ http://www.rnrmarketresearch.com/haptics-technology-market-by-technology-tactile-force-feedback-by-components-actuators-drivers-controllers-sensors-software-application-consumer-automotive-medical-and-geography-a-market-report.html .
The report estimates the market size for thermal interface material in each region for 2014 and projects the expected demand by 2020. This report follows both top-down and bottom-up approaches to estimate the market size for each sub-segment. It also provides a comprehensive review of the market dynamics, industry trends, and value chain for TIMs. In this report, secondary literatures have been used to collect the market information, and industry experts have been interviewed in order to verify the information. Key manufacturers, such as Henkel Corporation (U.S.), Bergquist Company (U.S.), Indium Corporation (U.S.), Parker Chomerics (U.S.), Dow Corning (U.S.), Laird Technologies (U.S.), Momentive Performance Materials Inc. (U.S.), Zalman Tech Co., Ltd. (South Korea), Honeywell International (U.S.), 3M Company (U.S.), and Wakefield-Vette, Inc. (U.S.) have been profiled in detail. Order a copy of this report at http://www.rnrmarketresearch.com/contacts/purchase?rname=380871 .
LED is currently replacing the less energy efficient fluorescent lightings. However LED lights have some inherent physical contradictions. On one hand the LED current should get high to generate desired lumen outputs but on the other hand the LED current should get low to reduce losses and heat. Physical contradictions can be solved by applying the so called four separation principles, namely: separation in time, separation in space, separation on system level and separation on condition. In many cases in which optimizations come to its limits, separation is the right solution. The challenge of a sophisticated LED design is to combine the optical and thermal design disciplines to continuously improve the overall system efficiency and hence its light quality including the electronic driving system as well. Thus, as LED designs get more sophisticated, it will have a proportional impact on the demand and efficiency of TIMs.
In a time span of 10 years, most of the emerging markets will be wirelessly connected to, such as level that the internet itself will be more like a backbone, a necessity just like electricity supply. As markets move towards such levels of connectivity, there is an impending need for wider reaching and more comprehensive networks. These networks will be faster and will have a much higher reliability. In order to achieve this, more sophisticated and reliable telecommunication equipment will have to be used. This trend is expected t drive the demand for TIMs in future. Priced at $4650 for a single user PDF, a discount on "Thermal Interface Material Market by Type (Greases & Adhesives, Tapes & Films, Gap Fillers, Metallic TIMs, and PCM), by Application (Computers, Telecom, Medical Devices, Industrial Machinery, Consumer Durables, and Automotive Electronics), by Region – Trends & Forecasts to 2020" research report can be requested at http://www.rnrmarketresearch.com/contacts/discount?rname=380871 .
Related Market Reports:
"Hot Melt Adhesives Market by Type (EVA, Styrenic Block Copolymers, Polyolefin, Polyurethane, Polyamide and Others), by Application (Packaging, Non-Woven, Pressure Sensitive, Construction, Bookbinding and Others) and by Region – Global Trends & Forecasts to 2019" Companies profiled in this research report are The 3M Company, Ashland Inc, Avery Dennison Corporation, DOW Corning Corporation, H. B. Fuller Company, Henkel AG & Company KGAA, Hexcel Corporation, Huntsman Corporation, SIKA AG, Toyobo Co. Ltd, American Chemical Inc, Beardow & ADAMS (Adhesives) Ltd, BEMIS Associates Inc, Bostik Inc, Costchem SRL, Dynea OY, Evans Adhesive Corporation Ltd, Jowat AG, Wisdom Adhesives and Worthen Industries Inc. discussed in this research available at http://www.rnrmarketresearch.com/hot-melt-adhesives-market-by-products-eva-styrenic-block-polyolefin-polyurethane-others-by-applications-packaging-non-woven-pressure-sensitive-construction-bookbinding-others-by-geo-market-report.html .
"Elastic Bonding Adhesive & Sealant Market by Type (Polyurethane, Silicone, Silane Modified Polymer, & Others), by Application (Construction Adhesive, Industrial Adhesive, Construction Sealants, & Industrial Sealants) – Global Forecast to 2020". Companies profiled in this research report are Henkel Corporation, DOW Chemical Company, 3M Company, SIKA AG, Bostik, H. B. Fuller, Wacker Chemie AG, Weicon GMBH & Co. KG, Threebond Group and Cemedine Co., Ltd are discussed in this research available at http://www.rnrmarketresearch.com/elastic-bonding-adhesive-sealant-market-by-type-polyurethane-silicone-silane-modified-polymer-others-by-application-construction-adhesive-industrial-adhesive-construction-sealants-indu-market-report.html .
Explore more Adhesives & Sealants Market Research Reports at http://www.rnrmarketresearch.com/reports/materials-chemicals/chemicals/adhesives-sealants .
About Us:
RnRMarketResearch.com is your single source for all market research needs. Our database includes 500,000+ market research reports from over 100+ leading global publishers & in-depth market research studies of over 5000 micro markets.