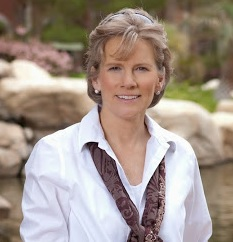 Don't be paralyzed by your own fears and doubts about your abilities, or the potential you have for happiness.
Cohasset, Massachusetts (PRWEB) September 22, 2014
Jackie Woodside, whose wealth of experience as a speaker, author, and therapist make her extremely aware of how people live their lives, has recognized that too many of us feel stuck or powerless. Many people don't know how to navigate between their Self, and their Soul; her retreat on October 5th in an oceanfront spiritual center Cohasset, Massachusetts will guide participants through both reflection and renewal so that they may feel greater freedom to grow.
Woodside, a highly sought-after spiritual teacher, feels that the fears we grapple with unconsciously, such as whom we can trust and whether or not we'll experience positive outcomes from our choices, rob us of our freedom and personal power. These lower-consciousness energies don't allow us to move forward. Says Woodside, "Don't be paralyzed by your own fears and doubts about your abilities, and do not allow yourself to doubt your unlimited potential for happiness." The retreat, which will begin at 10 a.m. and continue till 4 p.m. and includes a refreshing lunch break, will get participants back in touch with nature as well as themselves.
The restful yet productive event is in line with Woodside's work as an author; her upcoming book, Calming the Chaos, is set to launch January 27th, 2015 through Next Century Publishing. With a focus of minimizing stress while maximizing productivity, Woodside writes to assist those who may not be able to speak to her in person, or attend a retreat such as this.
Attendees will participate in silent reflection, meditation sessions, journaling and group discussions focusing on the purpose of one's life, one's relationship with God, and the heart of what it means to be a human being. Says Woodside, "This is a day for you to enjoy peaceful relaxation, while exploring more deeply into your human and spiritual natures."
Registration is still open for Jackie Woodside's The Self and The Soul Spiritual Retreat. To learn more visit: http://jackiewoodside.com/products/jackie-woodsides-retreat
Jackie Woodside
Jackie Woodside is a torchbearer for a transformed world illuminating freedom, fulfillment, and passion. She knows that everyone has their own amazing truth, but a person must have courage and be willing to shirk conventions to discover it; keeping this in mind, she created her revolutionary Life Design program to teach the ongoing experience of a wonder-filled life. An enthusiastic proponent of consciousness, Jackie is the Amazon Best Selling author of, "What If It's Time for a Change?", as well as a contributing author in the award- winning book "Conscious Entrepreneurs."
Jackie is the embodiment of vibrant talent coupled with extensive experience. She is a trained psychotherapist, Certified Professional Coach (CPC), and Energy Leadership Master Practitioner (EL-MP) and has spent the last two decades using her deep understanding of human development to aid others through speaking, coaching, and training, all while using her fluency in American Sign Language to work as a therapist, manager, and consultant for the Deaf. Jackie knows that honoring one's instincts and listening to that inner voice is the best way to live a life full of magical passion and purpose. She believes spirituality is an art: one must learn to practice practicality while still bringing their spiritual self to all aspects of their life. As the president to the board of trustees at Unity on the River, a spiritual community in Amesbury, MA, Jackie strives to share with others that God loves them as they are, without conditions.
Jackie has trained with and is certified by the Institute for Professional Excellence in Coaching (IPEC), has a Masters in clinical social work, and serves Whether working with groups, entrepreneurs, or individuals, she aims to help others find the answers they're looking for so that they may find creativity, wonder, and most of all, fulfillment in their lives.