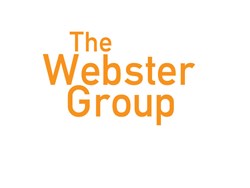 TWG announced today the award of a multi-event contract in 2014 with American Veterans ("AMVETS"), one of the top national veteran organizations in the country.
Washington, DC (PRWEB) December 12, 2013
The Webster Group ("TWG"), which delivers event design, planning and production, public relations, graphic arts and fundraising services for their clients, announced today the award of a multi-event contract in 2014 with American Veterans ("AMVETS"), one of the top national veteran organizations in the country. TWG will produce their spring Silver Helmet Awards Banquet to be held in Alexandria, Virginia, and their 70th National Convention in Memphis, Tennessee.
AMVETS, a volunteer-led organization formed after World War II which accepts honorably discharged veterans as members, is one of the most respected organizations in the country that provides not only support for veterans and the active military in procuring their earned entitlements, but also community services that enhance the quality of life for this nation's citizens. They also lobby for the interests of veterans, including support for veteran's benefits such as pensions and the Veterans Affairs Hospital System, in addition to promoting other veterans causes.
Held annually, the AMVETS Silver Helmet Awards Banquet has acquired a well-deserved reputation as the most prestigious of all the awards given by veterans organizations and is now known as the "Veterans Oscar." This awards ceremony recognizes excellence and outstanding accomplishment in the fields of Americanism, defense, rehabilitation, congressional and civil service. The 2014 banquet will be held on March 7, 2014 in conjunction with the annual Spring National Executive Committee Meeting.
The annual convention is a place where AMVETS leaders and members are given a chance to shape the future of their organization. From electing new leaders to voting on resolutions that set the foundation of AMVETS, the National Convention sets the stage for their coming year. 2014 will mark the 70th anniversary of this organization as they meet in Memphis, Tennessee.
This is the second year that The Webster Group has produced the AMVETS banquet and convention to include all aspects of event production and logistics such as A/V, décor, catering, entertainment, registration, scripting, website design and management, seating and registration.
About The Webster Group
The Webster Group is a woman owned, global event planning, production and fundraising agency that provides award-winning, innovative and cost-effective solutions to corporate, non-profit and government clients. Our portfolio includes over 600 events attended by U.S. presidents and first ladies, foreign heads of state and ambassadors, government and political figures, military leaders, entertainers and CEOs of Fortune 500 companies.
These events, ranging in size from 10 to 43,000 attendees, include dedication and commissioning ceremonies, galas, concerts, multi-day conferences and conventions, and meetings for global advisors and international delegations.