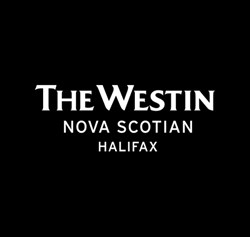 ComedyFest brings the city of Halifax together over laughter and we're looking forward to welcoming comedy lovers to the Westin.
Halifax, Nova Scotia (PRWEB) February 13, 2014
Calling all comedy lovers! The Westin Nova Scotian is pleased to announce their partnership with the 2014 Halifax ComedyFest. From April 23 to 26, the festival will take over the city and the Westin is offering a variety of packages and rates during this event.
"We're excited to partner with the Halifax ComedyFest for another year," states Guido Kerpel, General Manager at the Westin Nova Scotian. "ComedyFest brings the city of Halifax together over laughter and we're looking forward to welcoming comedy lovers to the Westin."
As an official sponsor hotel, the downtown Halifax hotel will offer three different options for individuals visiting Halifax. From a one-night inclusive package to a ComedyFest room rate, there's something for everyone.
The featured package - A Night of Laughter:

One night accommodation
Two tickets to Friday night Gala of Laughs featuring Jeremy Hotz at the Spatz Theatre
Beer & nuts welcome gift
Breakfast for two in elements on hollis
Self-parking and wireless internet
Friday, April 25 only
Rates from $229 per night
Ranked one of the best Halifax festivals, the four day event features top talent from around the country. Headlining comedians for the Halifax ComedyFest include Mark Critch, Greg Morton, Cathy Jones, Leland Klassen, Nathan Macintosh, Kelly Taylor, Ryan Belleville, Chuck Byrn, Tim Nutt, amongst many other famous comedians.
To book one of the Halifax ComedyFest packages, for tickets or more information, visit the Westin Nova Scotian online or like them on Facebook.
About the Westin Nova Scotian:
Deep in the heart of downtown Halifax, the AAA Four Diamond Westin Nova Scotian, owned and operated by New Castle Hotels & Resorts, offers first-class accommodations in elegant and historic surroundings. With 310 well-appointed guest rooms and a great location, guests are provided with a complimentary shuttle service for fabulous downtown shopping, exciting nightlife, historic attractions, and numerous restaurants. The Westin has achieved a 4 leaf rating (out of 5) from the Audubon Green Leaf Eco-Rating Program. For more information, visit http://www.thewestinnovascotian.com or call toll free at 1-877-9-WESTIN.
About New Castle Hotels & Resorts:
Shelton Ct. based New Castle Hotels & Resorts, is an award-winning independent third-party hotel manager, owner and developer with more than 30 hotels and resorts and nearly 5,000 rooms under contract or in development. New Castle's growing portfolio of hotels spans 10 states and three Canadian provinces and includes several of Canada's historic landmark resorts. The privately-held company was established by CEO, David Buffam in 1980 and consistently ranks among the top hotel management and development companies in North America. New Castle is a preferred operator for diverse brands within the Marriott, Hilton and Starwood families. For additional information, please go to http://www.newcastlehotels.com.