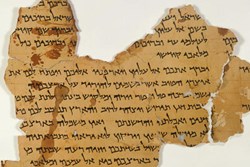 Visitors will find many things to do in Boston in September. Trade shows, music festivals and a very special traveling museum exhibit are just a few of the popular choices
Boston, MA (PRWEB) August 19, 2013
Visitors will find many things to do in Boston in September. Trade shows, music festivals and a very special traveling museum exhibit are just a few of the popular choices. The Boston Park Plaza Hotel – A Boston Hotel has impressive special offers to welcome guests who have come for business or pleasure. View offer details >.
Around the World in 80 Sips
When: September 7, 2013
Where: John Joseph Moakley United States Courthouse | 1 Courthouse Way Boston, MA 02210
Call: 617-261-2440
Around the World in 80 Sips is one of the best things to do in Boston for oenophiles. Tickets for this fun Boston event allow the opportunity to sample more than 80 wines while noshing on fabulous hors d'oeuvres. VIP ticket holders will also have access to special VIP wines.
Abilities Expo Boston
When: September 20 through September 22, 2013
Where: Boston Convention & Exhibition Center | 415 Summer Street Boston, MA 02210
Call: 310-450-8831 x130
This Boston event is for healthcare professionals and for people with disabilities and their loved ones. See the latest technologies and solutions for everyday living. Attendees can learn about ways that new technology can improve the lives of people with various disabilities. Fun activities, such as sports and other accessible games, are also offered at the Abilities Expo Boston.
Berklee Beantown Jazz Festival
When: September 28, 2013
Where: Various locations
For 13 years this jazz festival has been one of the most popular outdoor concerts in Boston. More than 70,000 attendees gather to hear performances including jazz, blues, Latin and more. Food vendors and a variety of fun activities make this one of the biggest Boston street parties of the year.
Dead Sea Scrolls Exhibits
When: May 19 through October 31, 2013
Where: Museum of Science | 1 Science Park Boston, MA 02114
Call: 617-723-2500
This important exhibit visits just 5 U.S. cities, and Boston is the 2nd to last stop. See actual fragments of the 2,000 year old Dead Sea Scrolls as well as hundreds of other ancient artifacts. Visitors will learn about daily life in ancient Israel as they explore the exhibit.
About Boston Park Plaza Hotel - A Boston Hotel:
Boston Park Plaza Hotel & Towers is part of the rich history that defines Boston as one of the most beautiful cities in America and a top travel destination. This historic Boston hotel is located in Back Bay, one of the most beautiful areas of the city – just yards from Boston Common, America's oldest public park.
The Boston Park Plaza Hotel – A Boston hotel conveys class and elegance throughout its exceptional concierge and guest services, 1,053 finely-appointed guest rooms and guest suites, premier dining with 8 on-site Boston restaurants including Melting Pot and the Statler's Lounge. Other guest services include a 24-hour fitness center, 24-hour business center, and 65,000 square-feet of exceptional Boston meeting space.
Visit the Boston Park Plaza Hotel Website.
For interesting Boston Travel Articles, visit The Boston Park Plaza Hotel Blog>.
Interested in staying at the Boston Park Plaza Hotel - Check rates, make reservations or call toll free: 800.225.2008.