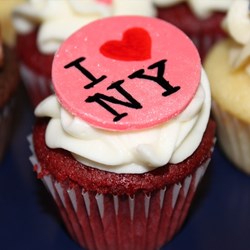 The Manhattan Hotel – A Times Square Hotel welcomes urban explorers with impressive special offers.
New York, NY (PRWEB) August 16, 2013
Exploring the city is always one of the top things to do in New York. While exploring solo is an option, there are dozens of city tours that allow visitors to see the city with the help of a knowledgeable guide. Here are just a few of the top New York tours. The Manhattan Hotel – An NYC Hotel welcomes urban explorers with impressive special offers. View offer details >
Broadway Up Close Walking Tour
Where: Nederlander Theatre | 208 West 41st Street 10036
Call: 917-841-0187
During this tour participants will have a chance to get a behind-the-scenes look at life on Broadway. Chatting with an actor and hearing ghost stories and legends about various theaters are some of the highlights of this tour.
Food Tours of New York
Where: Various locations
Call: 917-408-9539 or 212-209-3370
Food Tours of New York explore New York neighborhoods such as SoHo, Chinatown and others by visiting some of each neighborhood's best eateries. This is a delicious way to learn about the city while stopping into some of the best shops and restaurants in New York.
Real New York Tours
Where: Various locations
Real New York Tours pairs up visitors with locals who are able to provide a real insider's look at the city. Several tours are available including both group and private tours. There is even an option to custom create a tour that features the neighborhoods the client is most interested in seeing.
Rockefeller Center Tours
Where: 30 Rockefeller Plaza New York, NY 10112
Call: 212-698-2000
Visitors can choose from a few different tours at Rockefeller Center. Depending on which tour is selected, participants will have the chance to meet a Rockette, learn about the architectural styles of buildings in Rockefeller Center or get a peek backstage at NBC television studios.
Shop Gotham NYC Shopping Tours
Where: Various Locations
Call: 917-599-6650 or 212-209-3370
This tour combines two very popular things to do in New York: shopping and learning about New York neighborhoods. Participants will have exclusive access to private designer showrooms and will receive discounts on items purchased during the tour.
About The Manhattan Hotel – An NYC Hotel:
One of the best features of The Manhattan Hotel at Times Square is our incomparable location – literally in the center of everywhere you want to be when you visit New York. The streets around our Times Square Hotel are alive with the boisterous energy New York is famous for, with each step introducing you to your next fascinating encounter.
While our enviable New York Hotel Location tops the list of preferred reasons to stay at The Manhattan Hotel - An NYC Hotel, we didn't stop there in our efforts to make your New York stay with us as comfortable and convenient as can be.
With an ideal location our guests are just steps from the Broadway Theater District, Empire State Building, and neighborhoods of Greenwich Village and SoHo to Central Park, Rockefeller Center, and Madison Avenue.
Our 659 well-appointed, non-smoking Guest Rooms and Suites are available on 22 floors and offer everything a Business or Leisure Guest will need for a comfortable stay in the City.
Visit The Manhattan – A Times Square Hotel Website.
For interesting NYC Travel Articles visit The Manhattan Hotel's NYC Travel Blog>
Visiting New York City? Consider The Manhattan Hotel - Check Rates, Make Reservations or call toll free: 800.610.5386