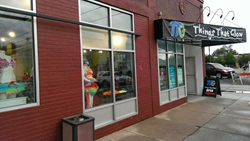 Denver Co (PRWEB) December 22, 2014
Start making plans now, the EDM calendar is packed with some of the most in-demand and highly regarded EDM acts of a generation. This concert season is shaping up to be laden with sell outs. Tickets are selling fast for Decadence , Winter on the Rocks, Life in Color, Borgore, Datsik, and Global Dub Festival with Excision to name a few.
Things That Glow is a great place to head to if you're looking for Glow Sticks, Light Gloves, Fire Poi, FlowLights and all light up and glow accessories.
The best EDM Artists in the world hit the stage and you can be there to see it happen this year. Things That Glow offers discounted tickets to many of the EDM events in the Denver CO area.
Things That Glow has compiled a list of the hottest EDM events that will be taking place this Winter and Spring.
DECADENCE DEC 30-31
ICELANTIC'S WINTER ON THE ROCKS - JAN 30
LIFE IN COLOR - FEB 7
BORGORE - FEB 11
DATSIK - MAR 7-8
TRAPFEST - Mar 14
SAVOY - APR 25
GLOBAL DUB - MAY 15
TIPPER - MAY 16
LETTUCE - THE MOTET - JUN 5
Visit Things That Glow for these and other concerts available now for purchase at discount prices.
Things That Glow located in the heart of the Santa Fe Art District at 948 W 8th Ave Denver CO 80204. Things That Glow offers discounts on concert tickets, and a great place to find unique and fun glow accessories including a wide selection of Glove Lights, Fire Poi, and light up Poi from Home of Poi. FlowToys including the Pod Poi, Capsule Poi and a huge selection of FlowLights and accessories.
Things That Glow
948 W 8th Ave
Denver CO 80204
http://www.ThingsThatGlow.com
303-751-4569