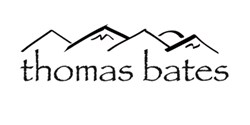 Thomas Bates attracts customers by introducing unique belt configurator bestowed with more than 400 customized belt patterns
Greenland, New Hampshire (PRWEB) October 28, 2014
Thomas Bates has made yet another considerable advancement in serving customers who wish to enhance their personal style by creating their own customized belts, online. The firm has launched the unique "Make Your Own Belt Configurator" to facilitate the belt making process effectively.
This announcement comes after a complete re-launch of the new Thomas Bates website, designed by Pulsar Four, a digital ecommerce agency, which has creatively executed the website with the ecommerce platform, Magento, one of the best ecommerce software that provides solutions for the global brands.
Thomas Bates said that they always try to solve their customers' dilemma in choosing the right belt and this time they came up with the idea of the innovative "Make Your Own Belt Configurator" to help their customers design their belts online, based on their preferences.
Thomas Bates also said that he believes that all the brand's individual customers looking for personalized and custom belts would find this new feature as a unique one in the belt accessories sector. He also added that this configurator had 400+ Visiontree® patterns to choose from and the customers can upload a logo or design of their choice to customize their orders, it can be used on fabric, leather tipped and full leather belts. In addition, pet collars and leashes can also be customized and all belts are made in USA with US components. The customers can also take a look at the rough layout of a desired design in progress.
Businesses, organizations, or event coordinators who are on the lookout for individualized promotional items would find this custom belt configurator as a great opportunity to create a series of belts designed with their own logo or custom patterns.
About Thomas Bates
The Thomas Bates brand is dedicated to serve people who have a fashionable sense and are passionate about stylish accessories. Thomas Bates offers accessories that have a blend of patterned fabrics or leathers, custom colours and designs. The firm is popular for its new ideas and manufacturing processes stand alone in the world of fashion accessories. The customers of Thomas Bates are individuals and groups who wish to express themselves through accessories and products that can be used outdoors.
http://thomasbates.com/
Thomas Bates (Owner)
info(at)thomasbates.com
Phone: (603) 430-0050
Fax: (603) 430-0049
About PulsarFour
The firm, PulsarFour deals in business, technology, and marketing professionals who aspire to build a better world by bringing the most innovative technologies, processes and knowledge to companies across the world. PulsarFour's offerings range from custom Web and mobile applications design and development to electronic commerce to interactive marketing to user experience, design, and web analytics. The firm operate across continents, cultures, and borders being a really global team with experience in working across many time zones while driving very diverse projects. PulsarFour's head office is located in the U.S., in San Francisco Bay Area, California, in the heartland of technological innovations and entrepreneurship. PulsarFour runs its European operations from Germany, and it's engineering and Marketing Delivery Center operates in Ukraine.
http://pulsarfour.com/
Sergei Ostapenko (CEO)
info(at)pulsarfour.com
Phone: (844) PULSAR4