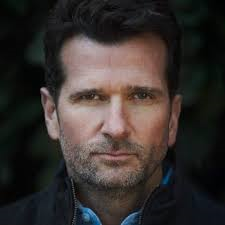 "My main mission as Live Prepared's Global Ambassador is to encourage as many people as possible – no matter where they live – to get their emergency plans in place now."
Salt Lake City, Utah (PRWEB) June 22, 2016
Live Prepared, the trusted guide for emergency preparedness, has named Thomas Kostigen its Global Ambassador. Kostigen, an expert climate survivalist and New York Times best-selling author, joins the Live Prepared team to educate and inspire people about preparing responsibly for any type of unexpected emergency.
"Kostigen is one of the world's top climate survivalists and has spent years educating adults and children alike on the steps they can take to feel safe, secure and emergency-ready," said Mark Augason, president of Live Prepared. "His extensive knowledge and innate passion for helping others made him a natural choice to be our brand's Global Ambassador."
In his role as Global Ambassador, Kostigen will provide educational content, training and best practices to equip families and communities with the knowledge to weather any type of emergency situation with proper planning and tools. Research shows most people aren't as prepared for emergencies as they should be. In fact, a recent FEMA study revealed that just 39 percent have an emergency plan in place.
"I've found that most Americans feel overconfident and underprepared for emergency situations that may arise, whether it's a hurricane, flood, tornado, snowstorm, wildfire, blackout or something else," said Kostigen. "The truth is disasters affect everyone, and if people are informed and know what to look for, they can keep themselves, their family and communities safer. My main mission as Live Prepared's Global Ambassador is to encourage as many people as possible – no matter where they live – to get their emergency plans in place now."
Kostigen is the National Geographic author of "The Extreme Weather Survival Guide: Understand, Prepare, Survive, Recover," as well as the National Geographic children's book "Extreme Weather: Surviving Tornadoes, Tsunamis, Hailstorms, Thundersnow, Hurricanes and More!". Kostigen launched USA Today's Climate Survivalist column and has written numerous books and guides on environmental issues. He regularly appears in the media and is a frequent public speaker at events around the globe.
A series of informative videos on emergency preparedness presented by Kostigen can be viewed on Live Prepared's website: https://www.liveprepared.com/index.php?route=blogs/resources&category=6
About Live Prepared
The Live Prepared collection of emergency kits are designed with families in mind, ensuring dependability, portability and ease of use. The experts at Live Prepared developed the collection of vital food and gear to fill a market need for short-term, family-friendly solutions. Live Prepared meal options by Augason Farms feature great taste and sustainable nutrition, and are specially formulated to last up to 20 years. Gear solutions from Live Prepared are sourced from the highest-quality providers on the market to ensure needed functionality. For more information and access to emergency preparedness tools and resources, including educational videos, articles and emergency how-tos, visit http://www.liveprepared.com.
Editor's Note: Kostigen is available to speak with online, print and broadcast media outlets on topics related to emergency preparedness, including tips for families and households on how to handle specific types of emergency situations. Please send interview requests to Sarah Sparks at sarahsparkspr(at)gmail(dot)com.
###