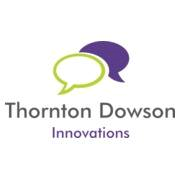 New opportunities will soon arise.
Liverpool, UK (PRWEB) January 15, 2015
Thornton Dowson say that personal development has significant impact on a company's engagement score, productivity and its success. According to a study by 'Breathe HR' titled 'Personal Development in the Workplace Study 2014', which was published by 'smallbusiness.co.uk' on September 2014, an increasing number of employees, 58 per cent, feel that their employer is taking their personal development seriously. This is a 6 per cent increase compared to the previous year. Up by eight per cent year-on-year, the study finds that 42 per cent of respondents have structured personal development plans. The number of employees that never discuss their development or training with their employers is at 23 per cent, down by five per cent compared to 2013.
About Thornton Dowson: http://www.thorntondowson.com/about-us/
Overall, there is a positive trend towards employee development. Thornton Dowson finds however that there is still a lot of work to be done in this area. In fact, the 'Personal Development in the Workplace Study 2014' reveals that more than half of small and medium sized businesses, 58 per cent, do not provide any personal development or training initiatives. CEO of BreatheHR, Jonathan Richards, agrees: "While employers are beginning to invest time and resources into structured personal development there is clearly still a huge room for improvement."
Thornton Dowson, a direct sales and marketing company based in Liverpool, raise brand awareness on behalf of their clients. The firm is extremely committed to providing excellent customer service. "In order to differentiate ourselves from competitors, we must create a great environment that motivates people and encourages them to develop their skills through support and guidance," say Thornton Dowson. The firm offers a Business Development Program for their freelance workers in order to help them develop their skills in event marketing, customer acquisitions, campaign design and leadership.
Thornton Dowson have increased their clients' sales by almost 30 per cent in 2014 and the firm is certain that their Business Development Program has an immense impact on the firm's success. Thornton Dowson strongly believe that development opportunities encourage people to be more passionate and engaged, which leads to increased productivity and performance as a result.
The firm's strategy has paid off. Thornton Dowson have built a fantastic reputation among their clients in 2014 and have been asked to represent their clients' brands nationwide by the end of 2015. "This is very exciting," says Thornton Dowson. "This means that new opportunities will soon arise."