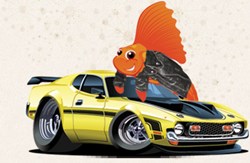 Philadelphia, PA (PRWEB) October 22, 2013
RoadFish.com revealed three outstanding Spanish-language education and education resource site on the heels of the October 14th Philly.com article, "Pennsylvania School Teaching Spanish to Hospital Workers." The article discussed the need for many hospital workers to develop a greater understanding of the Spanish language, marking an increasing trend in the United States. As a result, RoadFish.com revealed three websites that offer resources for individuals seeking insight into taking college courses in the Spanish language.
David Bruce's Philly.com article detailed the presence of a need for greater Spanish-speaking hospital workers in a Pennsylvania hospital; while the hospital employed a full-time translator available to assist Spanish-speaking patients, the nurses on staff were unable to help patients thoroughly without a basic understanding of the Spanish language. To rectify this issue, nurses were offered the opportunity to take Spanish courses through a local university in order to better understand their patients, as well as provide assistance to other workers and patients' families.
Bruce's article highlighted an increasing trend in the United States; namely, the increase in foreign languages in everyday Americans and the growing need for professionals in all arenas to develop multi-lingual skills. Recognizing this need, RoadFish.com revealed three Spanish-language sites, offering resources for courses given in Spanish and continuing education focused on the Spanish language:
1. StudyInEurope.eu - Lists accredited universities and colleges found in Spain. Almost all courses are given in Spanish. The site allows you to view and compare the study programs associated with each college.
2. Colleges.Findthebest.com – Enables students to compare colleges that offer teacher education degree courses in Spanish.
3. Aprendelo.com - Offers an easy-to-navigate webpage with clearly delineated categories designed to fit various needs, ranging from online courses to master's programs in Spanish education. The site's tagline, "Your future depends on you", embodies its overall purpose: helping individuals find Spanish-language education sources.
Philly.com is an online newspaper serving the greater Philadelphia area. Like traditional print papers, the site provides local and national news, as well as lifestyle columns and classifieds.
Following the discussion of the increasing need for Spanish-speaking workers in all areas of the United States' work field, RoadFish.com revealed three excellent online resources for individuals' Spanish education needs.
About RoadFish.com:
RoadFish.com is an online publication designed to provide middle aged men with education, financial, and lifestyle news and advice.