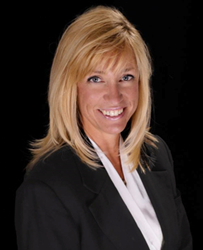 It is my privilege during National Myositis Awareness Month to help support this outstanding association.
Denver, CO (PRWEB) May 20, 2016
In an effort to help fund research for myositis, RE/MAX Southeast Realtor Tracy Hulsey recently announced she will donate to the The Myositis Association (TMA), and is raising awareness of the disease to help educate the public and healthcare community about myositis. "It is my privilege during National Myositis Awareness Month to help support this outstanding association," said Hulsey, whose mother was diagnosed with the disease almost 19 years ago.
Myositis is one of eighty autoimmune diseases affecting nearly 50 million Americans. It is one of the rarest of the autoimmune diseases, and its different forms include dermatomyositis, polymyositis and inclusion-body myositis. Nationwide, myositis patients and their families observe the month of May as a time to educate the community about this rare disease. The month-long observance recognizes the need for more research and understanding of myositis in the hope of faster diagnosis, better treatment and, ultimately, a cure.
In 2002, TMA began funding research, and since has made 46 research awards to deserving scientists for a total of $5.5 million. Anyone who is interested in donating to this organization can contact Tracy Hulsey or The Myositis Association directly. For more information about myositis, please visit http://www.myositis.org.
About Tracy Hulsey, RE/MAX Southeast, Inc.
The RE/MAX story actually began in Denver in 1973 with a single office. Now it is a global real estate network of franchisee owned and operated offices with more than 100,000 sales associates. The Tracy Hulsey RE/MAX office is located at 7555 East Hampden Avenue, Suite 103, Denver, CO, 80231. For more information, please call (720) 224-8043, or visit http://www.tracyhulsey.com.
About the NALA™
The NALA offers small and medium-sized businesses effective ways to reach customers through new media. As a single-agency source, the NALA helps businesses flourish in their local community. The NALA's mission is to promote a business' relevant and newsworthy events and achievements, both online and through traditional media. For media inquiries, please call 805.650.6121, ext. 361.