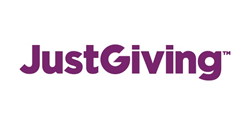 Thymometrics enables us to pick up extreme mood measures, good and bad, and connect this to how someone is experiencing the world around them at that time, on that day
London, UK (PRWEB) May 06, 2014
JustGiving, the world's leading social giving company, has transformed the way people support causes they care about. Since its launch in 2001 by founders Zarine Kharas and Anne-Marie Huby, it has helped 22 million people raise an incredible £1.7 billion for over 13,000 charities.
The people who work for JustGiving are passionate about using technology for social good – they expect the best of each other, and it is a place that strives to blur the lines between work, home and play. For Head of People Andy Meikle this is a richer description of corporate health; the input, output factory mentality of some workplaces leaves him cold. A former Government Intelligence Analyst, it is people and human behaviour that interests him, and it was this culture of working together to build something great that attracted him to JustGiving.
The walls at their London HQ are speckled with images and inspiring quotes from figures such as Eleanor Roosevelt and Samuel Beckett, as well as photographs in gilt frames of new employees or those who have recent achievements to share. "We strive to enable employees to be autonomous and in control of their own work, and feel they are an integral part of JustGiving" Andy said. The views and opinions of the people who work here, how they feel and respond to events are crucial.
JustGiving uses a survey system allowing employees to dip in and out all year round, whenever they feel the need to. This means the business can gauge the feelings and attitudes of their people not only annually or seasonally - but monthly, weekly or even daily if they wish. The platform – a cloud based, always-on Employee Survey from Thymometrics - means that their views and opinions can be mapped or linked to real-time events. Thymometrics was founded in 2012 in Cambridge based on an original concept for a new approach to the employee engagement survey.
The "Thymo", as the survey is called, was introduced at JustGiving early last summer. Andy was impressed with the system because he'd been looking at building something similar; "I think annual surveys are a farce. How can we measure in September for instance, and then still feel it's worthwhile using that data eight months later? It could be completely irrelevant. It does not allow us to map events on the top of employee experience. A survey taken the week before Christmas may be affected by the time of year - upbeat because of the season, or by the mood of those feeling anxious about the start of a New Year. If it's an annual event, it won't be taken again until the same time the following year. The Thymometrics system is what we were thinking of creating internally – but the Thymometrics team had done it already," Andy said.
"Thymometrics enables us to pick up extreme mood measures, good and bad, and connect this to how someone is experiencing the world around them at that time, on that day. We can see how they have been affected by the things that are happening in the business. Thymometrics were open to our suggestions – such as new pieces of functionality – and listened to what we asked for, using our experiencing of the system to help move the project forward further. We've also had great feedback from our employees".
Andy dips into the system weekly and compiles monthly reports on the data. The Thymo is already proving useful, helping him to explore the benefits of regular communication within the business and measure satisfaction and disenchantment. It is now easier than ever for JustGiving to identify obstacles and manage potential repercussions, as well as recognise success.
About JustGiving
JustGiving is the world's leading social platform for giving, enabling over 22 million people to raise £1.7 billion for over 13,000 charities since launching in 2001. Through online and mobile, JustGiving brings the best that technology has to offer to charities worldwide, with more charities recommending JustGiving than any other online fundraising platform.
JustGiving is the most visited charity giving portal in the world and was voted Best Giving Platform by Institute of Fundraising Members at the 2014 Partners in Fundraising awards. In 2009, CEO Zarine Kharas joined previous recipients Sir Tim Berners-Lee and Professor Stephen Hawking in being awarded the RSA's Albert Medal, for "democratising fundraising and technology for charities".
About Thymometrics
Founded in 2012 and privately owned, Thymometrics Limited provides real time analysis into the ongoing relationship between an organisation and a group of people. Thymometrics' flagship product, the "Employee Thymo", uses cloud-based technology to assess and facilitate employee engagement in mid-size and large organisations. Thymometrics has its headquarters in Cambridge, United Kingdom with offices in Spain. For more information, please call +44 (0) 1223 750251 or visit http://www.thymometrics.com.