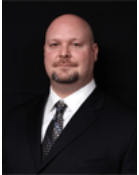 TI-OnSite is focused on supporting enterprise organizations in this post- AV/IT-convergence world, Chad Cogburn.
Atlanta, GA (PRWEB) March 12, 2014
Audio and video enabled collaboration technologies are integral in daily business operations. A disruption in their performance creates a loss of productivity and, ultimately, revenue. Chad Cogburn, Director of Managed Services at Technical Innovation, will be in booth #118 discussing the benefits of TI-OnSite Managed Services. Cogburn exclaims, "AV/IT convergence has happened! What is your support plan for managing your AV infrastructure?
"TI-OnSite was developed by Technical Innovation to fill the technology void between AV and IT infrastructure and support organizations with their cutting edge audio visual collaboration technology. Our business model is one that IT professionals are very accustom to using – dedicated managed services delivered by certified AV/IT professionals providing an onsite, turnkey managed service that delivers AV/IT peace of mind", explains Cogburn. "TI-OnSite supports organizations by providing a dedicated onsite team, delivering hands-on technical support of audio visual technology, executive concierge boardroom systems, onsite audio visual repair, preventative maintenance, hardware asset tagging and AV/IT equipment lifecycle management from a single source vendor with one contract to manage."
Based in Atlanta, GA, TI has offices across the country and supports clients globally through its National Tech Support & Operations Center. Cogburn has extensive knowledge of the technologies and their business applications and will be available to discuss the flexible support programs offered.
To reach Chad Cogburn or to request a complimentary Expo Pass, contact OnSiteServices(at)technical-innovation(dot)com.
About Technical Innovation
Technical Innovation is a design/build systems integrator specializing in unified communications technologies, mission critical facilities, broadcast solutions and presentation and visualization environments. TI focuses on designing solutions specific to their client's needs and to providing an exceptional customer experience, supported by our exceptional suite of client support and TI- Managed Services.
About Enterprise Connect®
Enterprise Connect® is the leading conference and exhibition in North America for enterprise communications and collaboration systems, software and services. Enterprise Connect® brings corporate IT decision makers together with the industry's suppliers, analysts and consultants to focus on the issues central to enterprise communications and collaboration networks. Enterprise Connect® owns and produces No Jitter, (http://www.nojitter.com/), providing daily blogging and analysis of enterprise communications, and it also serves the community with a weekly email newsletter, a Webinar Series and Virtual Events. For more information, visit http://enterpriseconnect.com/.