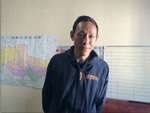 Welcome to travel Tibet with Tibet Ctrip tour agency!
Lhasa, Tibet (PRWEB) May 31, 2015
The 2015 Tibet travel season is kicking into gear and the first wave of travelers are arriving for their tours. While those arriving now began planning their adventure several months ago, it's prime time for those thinking about a summer 2015 trip to begin planning. Operating in Tibet for over 12 years, local agency Tibet Ctrip Travel Service-TCTS (http://www.tibetctrip.com) seeks to make visiting Tibet an easy experience for travelers and shares their latest advice.

It's best to start the planning process by thinking about the travel group's needs and interests. For example, an easy paced sightseeing trip is ideal for those seeking a family friendly Tibet tour. On the other hand, travelers seeking an adventure filled experience may want to consider a trekking or biking tour.
After nailing down the kind of tour and an ideal length, the next step is to select a tour operator experienced in providing the kind of tour the group is interested in. In general, the most successful travelers start conversations with several tour operators and follow up with those who are attentive and provide the best customer service. Travel review websites like Trip Advisor are great for vetting out candidates.
Make sure that everyone in the group has passports; they are required for the Chinese visa and Tibet visa applications. Those coming from Nepal and not continuing on to Mainland China need not apply for a Chinese visa. Their tour operator will apply for a Tibet group visa while they are in Nepal; this functions as a Chinese visa that is valid only for Tibet.
Up front, the details involved in planning a successful tour of Tibet can seem intimidating. By doing their due diligence, those planning tours for fall 2015 will find their adventure to be an easy, hassle-free, experience filled with stunning Himalayan scenery and enriching cultural experiences. With the travel season wearing on, now is that time to start planning a fall tour!