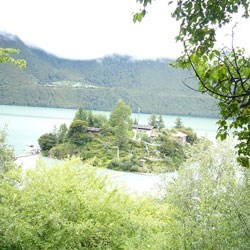 There are so many namely local travel agencies in Lhasa, Tibet, but which one to choose?
(PRWEB) January 18, 2014
Travelers planning to visit Tibet in 2014 agree that it's easy to become overwhelmed by so many options when choosing a Tibet travel agency. A quick Google search very quickly yields a seemingly endless list of agencies with few honest and objective travel reviews. A quality tour provider can make all the differences in traveler's experience, however travelers are left to their own devices in discerning quality from the tour providers with questionable track records. A few simple guidelines can help sort through the options.

Successful travelers say that they first started conversations with several agencies and followed up with the ones that responded promptly. Lhasa based Tibet travel agency Tibet Ctrip Travel Service-TCTS (http://www.tibetctrip.com) says travel groups will have the most luck continuing conversations with agencies that provide good customer service and flexibility in tour itineraries. Factors like these are often indicative of the experience travel groups will have on their tour.
Verify that the travel agency is able to meet everyone's needs, interests, and budget. If the travel group is interested in a trekking tour, make sure the agency can provide food and any camping equipment that group members will be unable to bring with them. If the quoted price is outside traveler's ideal budget, can the agency do anything to help cut costs?
Additionally, does the Tibet travel agency in question offer payment terms that travelers are comfortable with? In general, a travel agency may request that travelers pay an up front deposit when booking the tour and request that the full amount be paid immediately before or at the start of the tour. Many agencies are able to accept deposits via Paypal and then allow the remaining balance to be paid upon arrival in Lhasa.
These simple guidelines can help weed out many of the questionable tours providers; choosing the right Tibet tour agent can make all the differences in the group's experience. Making the decision boils down to working with the ones that provide attentive customer service, can meet the group's needs, and offer trustworthy payment terms. With the 2014 Tibet travel season coming up soon now is the time to start planning!
Devin Moore, author of this release, is a travel writer and independent economic analyst based in Denver, Colorado USA. In partnership with local Tibet travel agent TCTS (tibetctrip.com), Devin publishes Tibet travel related information in order to spread awareness of Tibet and its people.