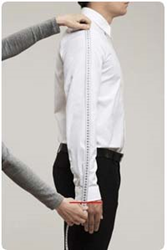 To book a Tibet tour with local reliable Tibet travel agency helps you a lot!
Lhasa, Tibet (PRWEB) July 26, 2015
Tibet visa regulations for early September 2015 are changing. As many travelers planning to visit Tibet are aware, all foreign visitors must obtain a visa (also known as a Tibet travel permit) before beginning their tour. According to the Tibet tourism bureau travel permits will not be issued for at least the first half of September. Tibet Ctrip Travel Service-TCTS (http://www.tibetctrip.com) has been operating in Tibet for over 12 years and discusses the details.
Often times, the reasoning behind the suspension of travel permits is fairly opaque. Civil unrest and security concerns, Tibetan cultural holidays, and other festivals are often the reason behind travel regulation changes. The 50th anniversary of the founding of the Tibet Autonomous Region is coming up in September and travel experts speculate that it is likely the reason for permit suspension.
Travelers planning a tour of Tibet ending before the first of September will be unaffected while those with tour dates in early September may want to adjust their itinerary. While this may be a frustrating situation for travelers they are reminded that issues like these are beyond the control of any travel agency; tour operators like TCTS are happy to re-accommodate affected travelers and provides refunds of tour deposits if necessary.
Typically, obtaining a Tibet travel permit is a relatively straightforward process. All travel groups need to do is supply their tour operator with the required documentation and the rest will be taken care of. When planning to visit Tibet it's important to remember that travel regulations are subject to change with little advanced notice or clear reason. TCTS will keep travelers up to date with the latest information!