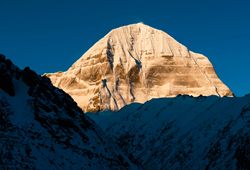 Tibet Ctrip Travel Service TCTS is Lhasa based tour agency and specialized in all kinds of Tibet vacations.
Lhasa, Tibet (PRWEB) August 16, 2015
Travelers planning to visit Tibet during 2015 have found that it can be necessary to plan their visit around the weather. Tibet is the highest altitude region on earth and covers a massive land area, making for varied climactic conditions across tour destinations. While the landscapes are beautiful and local culture fascinating, the weather can sometimes be harsh! Tibet Ctrip Travel Service-TCTS (http://www.tibetctrip.com) draws upon its 12 years of experience operating in Tibet to share tips on planning a Tibet tour around the weather in some of Tibet's most popular areas.
Lhasa and Central Tibet: While it can get cold and windy during the winter months, travelers can visit pretty much any time of year. Outside of winter, daytime temperatures can be comfortable and then quickly drop at night.
Everest and around: Tours of Tibet that stop here are best done April through mid-May and September-October. The summer months bring cloudy weather that obscures Everest's face and winter weather cuts the area off to all but the most intrepid.
Mt. Kailash: Avoid the monsoon rains of August and head here during July, September, or October. While much of the road has been paved, lowering the landslide risk, travelers tend to enjoy themselves more during fair weather. Be advised that temperatures can get fairly cold any time of the year.
The land's varied geography can make for drastic differences in climate and day-to-day weather. Even still, a tour of Tibet can be arranged for nearly any time of the year so long as travelers are able to be flexible. With excellent weather coming up this fall, now is the time to start planning a tour!