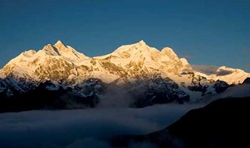 Apply Tibet visa in 2015 with local Tibet Travel Agency TibetCtrip!
Lhasa, Tibet (PRWEB) April 01, 2015
Obtaining a Tibet visa, also known as a Tibet travel permit, is one of the top concerns of travelers planning to visit Tibet in 2015. For most travel groups, obtaining a permit is a relatively straightforward process; all travel group members need to do is submit copies of their passport and Chinese visa, along with some personal information. Tibet Ctrip Travel Service-TCTS (http://www.tibetctrip.com) shares the details on the process and discusses recent changes to travel policy for 2015.
The good news is that TCTS has already obtained 6 Tibet travel permits for entry date from April 1 to April 10. The earliest foreign travel group in Tibet is organized by TCTS. Three travelers from USA and Mexico will fly to Lhasa on April 1 early morning with original Tibet travel permits which were applied and sent from Lhasa. Here below TCTS shares the information about the latest permits and visa news.

The latest policy for applying Tibet travel permits for overseas travelers is positive and better than before. Tibet travel agency TCTS is even ready to help some travelers who have the last minute chance to travel Tibet.
At least 5-6 working days in advance of the tour start date all group members will need to submit copies of their passports and Chinese visa. TCTS will also need each group members' occupation as some travelers may need special permission to enter Tibet. New in 2015, groups of all sizes and nationality can now travel throughout most of Tibet. Some areas may require that group be comprised of individuals of the same nationality; TCTS will provide details during the tour planning process.
For travel outside of Lhasa an additional permit will be required and some areas, such as Kailash and Everest, require another permit as well. Should multiple Tibet travel permits be required travelers can rest easy knowing that the application will be taken care of for them. The group's guide will remain in possession of all these documents, so no need to worry about keeping multiple travel documents safe.
Tibet Ctrip published above latest news release regarding Tibet permits.
Tibet Ctrip Travel Service, TCTS, is one Local Tibet travel agency with more than 15 years experience. TCTS focused on higher travel service standard than average in markets.