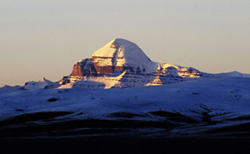 You have to know more about Tibet travel. Many western travelers know extremely less about Tibet travel inner aspects.
Lhasa, Tibet (PRWEB) February 03, 2015
Tibet travel is a great way for adventurers to broaden their cultural horizons and witness dramatic scenery that most can only dream of. Whether traveling with family, a group of friends, or seeking an inspiring solo adventure, Tibet has something to offer. While independent travel in Tibet is not possible at this time, the vast majority of travelers find being accompanied by a knowledgeable, native Tibetan guide a rewarding experience. Tibet Ctrip Travel Service-TCTS (http://www.tibetctrip.com) provides a preview of the wonders that await visitors.
Popular tour destinations throughout Tibet are steeped in fascinating cultural traditions and ancient history. Many of the temples and monasteries are still inhabited by monks and act as pilgrimage sites for native Tibetans. Must-sees include Jokhang Temple in Lhasa and Tashilhunpo Monastery in Shigatse. Places like these provide travelers the opportunity to experience Tibetan culture through the eyes of a local; being in the company of a native guide gives travel groups the opportunity to ask questions. Guides employed by TCTS enjoy sharing their culture and are always willing to help visitors understand the history and significance of their tour destinations.
For outdoor enthusiasts, Tibet's stunning landscapes are a great way to get back to nature. Snow capped peaks, fertile green valleys, and beautiful lakes abound. Even travelers on a tight schedule have the beautiful landscapes of Lake Yamdrok and Lake Namtso at there finger tips. Only a short drive from Lhasa, places like these can be visited in half a day. Those with some extra time are strongly encouraged to visit Mt. Everest Base Camp while trekkers will find no shortage of adventure on the Mt. Kailash Pilgrimage or the trek from Ganden to Samye Monasteries.
Whether a group's focus is culture, nature, or somewhere in between, Tibet has something to offer for everyone. To get the most out of the experience, TCTS recommends traveling with a native Tibetan guide; they will have the best ability to help visitors understand its culture and history. With the Tibet tour season right around the corner, now is the time to start planning an adventure!