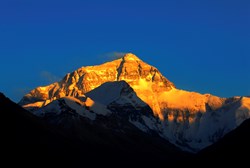 Get started with your lifetime photography tour to Tibet, the paradise for photographers where even a careless shot will get a picture that is likely to win the top prize of a photo contest.
Tibet (PRWEB) January 23, 2014
"Photographers worldwide are attracted to Tibet by the fantastic snow-covered peaks, surging rivers in deep valleys, peaceful yaks grazing on the vast pasture, and grand monasteries with golden roofs glinting in the sunlight. Tibet is definitely a paradise for photographers," said Mrs. Catherine Go, manager of Tibet Travel Org CITS. "Recently, we designed a new photography tour, covering many fantastic places in Tibet."
It takes around ten days to shoot the highlights of Tibet.
Day 1: Arrive in Lhasa and rest for acclimatization. As some travellers may suffer from altitude sickness, it is necessary to have a good rest on the first day.
Day 2: Shoot the majestic Potala Palace at sunrise and sunset. The best picture time is around 6:50 am. Photographers must get up around 5 O'clock and get to Chakpori, the best photography place for Potala. Potala Square is also a great spot to shoot the palace. Photographers can visit Jokhang Temple and Barkhor Street to take some photos of pilgrims or local life before taking sunset pictures at the Potala Square around 8:45 pm.
Day 3: Shoot Lhasa city and Lhasa River at sunrise. Photographers are advised to get up at 5:00 am and drive to the outskirts of Lhasa for wonderful sight of the whole Lhasa city and Lhasa River at sunrise (around 6:50 am). Then, they can proceed to visit Norbulingka, Drepung Monastery and Sera Monastery in the afternoon. They can shoot lamas' life, traditional Tibetan buildings and paintings at these sites.
Day 4: Shoot beautiful scenery on the way from Lhasa to Shigatse. Famous sites are Yamdrok Lake, Karola Glaciers and Gyantse Dzong. The best place to shoot the lake is Khambala Pass, where visitors can get a bird's-eye view of the turquoise lake.
Day 5: Shoot Tashilhunpo and Sakya monasteries. Photographers are advised to visit the two most important monasteries in Shigatse area, stay overnight at Tingri and get up early next morning to shoot the sunrise over Himalayas.
Day 6: Shoot the sunrise over Himalayas and the sunset over Mt. Everest. On the way from Tingri to Everest Base Camp (EBC), photographers can take fantastic pictures of Himalayas at Gyatsola Pass (5,260m) and Pangla Pass (5,200m), and then shoot the magnificent Mount Everest at sunset at EBC if the weather is good.
Day 7: Shoot Mt. Everest at sunrise. Both the sunrise and the sunset are the highlights of a tour to Everest Base Camp. Rongbuk Monastery is also a wonderful place to take photos of the world's highest peak. After breakfast, photographers are recommended to drive back to Shigatse.
Day 8: Shoot Yarlung Tsangpo River. Driving back to Lhasa along Sino-Nepal Friendship Highway, photographers can take pictures of beautiful Yarlung Tsangpo, Tibet's biggest river.
Day 9: Shoot Namtso Lake. On the way from Lhasa to the lake, photographers can stop at Nagenla Pass (5,190m) to take pictures of the whole lake and its surrounding mountains before moving on to Tashi Island to shoot sunset.
Day 10: Shoot the sunrise over Namtso. Photographers should get up very early and walk to Tashi Island to take pictures of the heavenly lake at sunrise, and then drive back to Lhasa.
Day 11: Depart from Tibet. If photographers take a train out of Tibet, they will have photo opportunities along the world's highest railway, Qinghai-Tibet Railway.
Since Tibet is a remote area with unique tradition and harsh environment, Catherine also shares some useful tips with photographers.
1. Get well prepared. Take sufficient film because most film sold in remote areas is fake. Extra batteries are advised, as battery life shortens considerably in low temperature. Lithium batteries are a good choice. A spare camera should also be packed. What a shame it would be if one misses those marvelous picture opportunities because his/her camera fails!
2. Protect the camera. A UV lens will be very useful to protect the camera from strong ultraviolet radiation. Moreover, avoid exposing the camera to direct sunlight for too long, and keep it away from cold air, rain, or sandy winds.
3. Respect local customs. Some Tibetans believe that it is unlucky to have their photos taken. Ask first for permission. In some monasteries, it is offensive to take photos. Finally, remember not to take photos in sensitive military areas.
4. Tips for photographing night sky in Tibet. Tibet is known as the nearest place to heaven. Its night sky is extremely amazing. Wonderful places to shoot the sky include Namtso Lake, Everest Base Camp, Changtang Grassland, etc.
Tibet Travel ORG CITS (http://www.tibettravel.org) is a local-based tour operator, specializing in arranging tours to Tibet for foreigners for over 13 years.