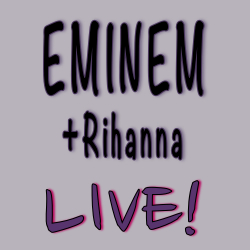 Tickets for Eminem & Rihanna have been number one sellers since presales began on March 20.
Germantown, Wisconsin (PRWEB) March 22, 2014
QueenBeeTickets.com can accommodate music fans who are looking for tickets for Eminem & Rihanna. The "Monster Tour" has just been expanded to six concerts, and Eminem ticket sales are expected to be high for all events coming up in August.
The tour kicks off with two shows on the 7th and 8th of August at Pasadena's Rose Bowl. These events will be followed by a pair of shows at MetLife Stadium in East Rutherford, New Jersey, on August 16 and 17. The tour will wrap up with an August 22 and 23 show at Comerica Park in Detroit, Michigan.
Click Here to browse tickets for Eminem & Rihanna concerts in Detroit, Pasadena, and East Rutherford.
Fans were excited when three concerts were originally planned for the "Monster Tour," but there is even greater anticipation now that three additional shows have been announced. It is inevitable that concert dates will book quickly, and music enthusiasts had better be just as quick to obtain tickets for Eminem & Rihanna.
The tour has been named after the artists' collaborative work that appeared on Eminem's latest album. This will be the first time that the two performers will tour together, but it certainly is not the first time they have worked as a team. Since both stars have a huge fan base, Eminem ticket sales are bound to be very high for all six shows.
It was necessary to add three shows to the tour when demand for concert seats proved to be overwhelming. With such a great response from fans, could there possibly be even more shows in the future? Music enthusiasts are probably hoping so, but six concerts are currently all that have been planned. Tickets for Eminem & Rihanna may sell out for those six exciting live events.
QueenBeeTickets.com offers online ticket buyers the chance to acquire affordable seats through a secure, user-friendly website. Since Eminem ticket sales are expected to run high, there are many tickets available in the inventory to accommodate fans who want to attend a show.
Live Customer Support
Order By Phone Toll Free
7:00am-1:00am EST
(855) 859-4033
[email protected]