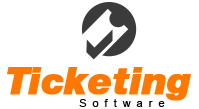 Host your event yourself!
(PRWEB) October 26, 2013
Ticketing Software offers services to organizers for self-organizing their events. The company recently announced its Basic Package starting at $1,800. The services included in the packages help the organizers manage their events and tickets without outside help.
There is a dearth of event publishing platforms that can help both the posters and ticket buyers at the same time. Addressing the issue, Ticketing Software recently announced its advanced intermediate platform for self event organizing with its Basic Package starting at $1,800 and the advanced Extended Package costing $5,100. Through these packages Ticketing Software aims to sort out the issues that organizers face while organizing an event.
Click here to buy ticketing software packages.
The product is aimed at clients who belong to event management industry and aim to organize events in a financially viable and productive way. With these services, the clients of Ticketing Software can send invites to people for posting their upcoming events and selling their tickets through it.
The Basic Package includes features like one domain license, iPhone apps, site management, default template; 30 days bug support and delivery time of 48 hours. The Extended Packages offers advanced features such as custom template design, future version updates, and free installation of one language as default language, and site configuration assistance amongst other basic features.
Talking about the technology behind Ticketing Software, one of the company heads was quoted as saying - "Our ticketing software is mainly developed on Ruby on Rails. ROR is selected as the main base after testing the flexibility offer by a number of frameworks and programming language. In the end, our development and testing team came with the conclusion to choose ROR as the base to develop Ticketing software."
When asked as to why a client should choose Ticketing Software, the CEO of the company said - "Ticketing Software is designed and targeted to help event organizers and event management companies. It will allow them to manage and host their events seamlessly. It is unique opportunity in event industry. We will follow all commercial parameters. The ticketing software is packed with all essential elements that can attract and satisfy the requirements of the event organizer."
Interested clients can take a quick demo of Ticketing Software by logging on to the official website.
About the Company
Ticketing Software offers intermediate platform for organizing events to clients from even management industry. The platform helps both ticket buyers and posters manage their work easily in an effective and productive manner.
To know more about the company, visit http://ticketingsoftwares.com.