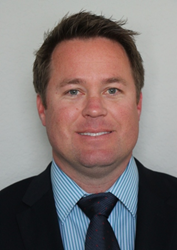 Hospitals working to control infection rates and reduce contamination risk should seek out improved decontamination methods as well as improved [pillow] barrier protection.
Neenah, WI (PRWEB) September 09, 2014
TIDI Products, LLC, a leading manufacturer of clinically differentiated, single-use, infection-prevention products, today announced the successful presentation of important new scientific research at the annual meeting of the National Association for Healthcare Quality (NAHQ) in Nashville, Tennessee. NAHQ is a professional association of more than 10,000 quality and patient safety professionals working in healthcare settings. The presentation, "Reusable Hospital Pillows – A Reservoir for Nosocomial Pathogens: The Importance of Adequate Decontamination," reviewed environmental contamination as a source of hospital acquired infection (HAI) risk and specifically addressed patient pillow contamination as a source of risk that can be greatly reduced.
The oral presentation was delivered September 8, 2014 at the 39th Annual NAHQ Educational Conference, "Quality in Harmony: Across the Continuum," by Victor R. Lange, MSPH, CRC, IPC. Mr. Lange's remarks were based on the results of two clinical studies he recently conducted. Both studies centered on the facts that hospital surface environments contribute to infection transmission, that nearly one third of high-touch, high-risk objects in hospital rooms remain contaminated from patient-to-patient, and that reusable pillows often are overlooked as a source of ongoing risk.
In one study, reusable, vinyl-covered pillows were tested for pathogens via 100 swab cultures. Though the pillows were disinfected and deemed patient ready, 38 percent retained infection-causing pathogens. Of the 38 positive samples, 15 retained two or more infection-causing pathogens and three retained three or more infection-causing pathogens, which included Methicillin-resistant Staphylococcus aureus (MRSA), Vancomycin-Resistant Enterococcus/Enterococci (VRE), Enterococcus faecalis (E faecalis), Escherichia coli (E coli), Providencia stuartii (P stuartii), Yeast, Coagulase-negative Staphylococci (CNS), Klebsiella pneumoniae (K pneumoniae), Bacillus species, Gram-Positive Cocci and Diptheroids.
In another study, 30 Staphylococcus epidermidis inoculation sites were tested for pathogen pass through between reusable pillows and two types of pillow cases: standard linen pillow cases and novel barrier pillow cases. While 100 percent of the linen cases permitted pass through, none of the novel cases permitted pass through.
Based on his research, Mr. Lange concluded, "Standard linen cases, though clean in appearance, offer no protection from pass through of harmful pathogens that likely remain present on reusable pillow surfaces. Hospitals working to control infection rates and reduce contamination risk should seek out improved decontamination methods as well as improved barrier protection. Disposable pillows also may be an increasingly viable option in the context of HAI costs."
The NAHQ event continues through September 10, 2014 in Nashville. Prior to his appearance at the NAHQ conference, Mr. Lange presented a poster on the pillow research at the 41st Annual Conference of the Association for Professionals in Infection Control and Epidemiology (APIC) in June 2014 in Anaheim, California.
TIDI Products manufactures the TIDIShield™ Disposable Pillow Barrier and distributes it exclusively through EHOB, a company focused on preventing pressure ulcers. The product offers a simple solution to further reduce contamination risk by preventing microorganisms from reaching a pillow in the first place, thereby reducing the likelihood of HAI. For pillow barrier ordering information, please contact James Bui at EHOB, (317) 616-1203, james.bui@ehob.com.
About TIDI Products, LLC
TIDI Products, LLC is a leading U.S. manufacturer of single-use, infection-prevention products. TIDI is committed to supporting caregivers in preventing infections by producing innovative infection-control products for hospitals, clinics, dental offices and other environments where infection control is critical. TIDI's single-use products range from exam table paper, patient capes and gowns, dental bibs, curing light sleeves, intra-oral camera covers to personal protection equipment (PPE) for providers such as protective eyewear, gowns, masks and gloves to securement products for catheters and other devices. Our company's mission is to support caregivers in preventing infections. For more information, please visit http://www.tidiproducts.com or follow us on Facebook, Twitter, LinkedIn and YouTube.
###