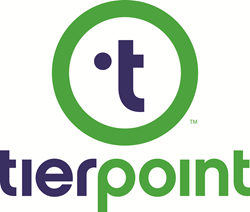 ST. LOUIS, MO (PRWEB) April 29, 2015
TierPoint, a national provider of cloud, colocation, managed services and disaster recovery solutions, announced today that Level 3 Communications is extending its global fiber network into the company's New York data center in Westchester County. This brings the number of states in which TierPoint data centers have Level 3 on-net presence to seven, including its facilities in Washington, Texas, Oklahoma and Maryland. The Level 3 implementation in metropolitan New York City expands TierPoint's Hawthorne-based carrier network and its ability to provide infrastructure services to businesses such as those in financial services, healthcare and other industries that require tailored solutions combined with a geographically stable location.
Through TierPoint and its reseller partners, customers will be able to purchase Internet and private network services from Level 3 in conjunction with TierPoint's suite of managed services.
"Level 3 enhances our portfolio of communication carriers, giving customers better redundancy, a stronger global footprint, and premium speed and reliability," said Ralph Thomas, GM of TierPoint NY. "In tandem with our cloud and colocation managed services, Level 3 gives us another avenue to deliver exceptional customer service."
The Level 3 build-out is taking place in phases. Today customers have access to a global connectivity solution that uses both TierPoint and Level 3. By the fall of this year, Level 3 expects to have completed a dual-entrance connection point directly into TierPoint's Hawthorne data center designed for scalability and advanced failover capabilities.
"TierPoint continues to be an outstanding business partner for us," said Carl Bonitz, Jr., GM of Level 3, NY and CT. "Together, we are helping our clients strengthen business operations and enable high availability for their infrastructure, which ultimately delivers better services to their end customers."
Open House May 20th
To celebrate, TierPoint and Level 3 are hosting an Open House on May 20, 2015 at TierPoint. Click to (http://bit.ly/TierPoint-Level3-OpenHouse) register.
About TierPoint
TierPoint is a leading national provider of cloud, colocation and managed services designed to help organizations improve business performance and manage risk. With corporate headquarters in St. Louis, Mo., TierPoint operates 13 highly-redundant, Tier III plus data centers in the states of Washington, Texas, Oklahoma, Pennsylvania, Maryland, New York, Massachusetts and Connecticut.