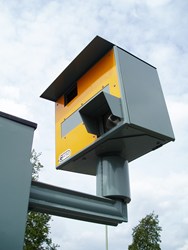 Everything we do at Tiger.co.uk is geared around trying to save motorists money.
(PRWEB UK) 8 August 2013
For anyone who has recently picked up a speeding ticket, been caught driving with defective tyres, or been convicted of a traffic light offence, the £60 fine and 3 point licence endorsement may seem at first glance to be a fairly easy pill to swallow. A report from independent car insurance comparison website Tiger.co.uk, however, has painted a grimmer picture for motorists, showing the lingering financial effect that a driving offence can have on car insurance premiums.
The report looks at nine different motoring convictions, from a speeding penalty to causing serious injury by dangerous driving. Looking at the effect that each offence had on car insurance prices, Tiger.co.uk produced the summary based on a 30-year-old, male, advertising account manager, living in Suffolk and driving a five-year-old Ford Focus.
The analysis from Tiger.co.uk clearly shows that the cost of driving offences does not stop with the payment of the fine, which, in most instances, is less than the uplift in car insurance premiums that result.
The increase in insurance premiums does not, of course, apply to just a single year. Insurers will apply an increase in rates for up to 5 years after the date of the offence and this multiplies the penalty: the speeding motorist exemplified above will pay an additional £520 over this period; the drunk driver will pay over £1,100 more; and the driver causing serious injury with a DD10 will be penalised by an additional £1,550 in the four years after they have served their typical two-year ban.
Commenting on the report, Tiger.co.uk's Commercial Director, Andrew Goulborn, commented: "Everything we do at Tiger.co.uk is geared around trying to save motorists money, particularly on their car insurance. One of the best ways to do this is, quite simply, to drive within the law and to keep a clean licence."
About http://www.tiger.co.uk:
Tiger.co.uk is a trading name of Call Connection Ltd. Tiger.co.uk is a UK based, independent car insurance comparison site, offering insurance quotes from over 150 motor insurance brands. Call Connection Ltd is authorised and regulated by the Financial Conduct Authority (number 308374).