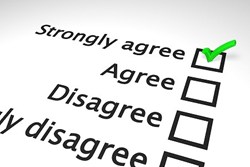 nearly a third saved more than £300
(PRWEB UK) 2 August 2013
The survey, which was carried out with shoppers who purchased a policy between April 2013 and July 2013, asked questions about the speed and ease of use of the website compared with other comparison sites and the car insurance savings made against the shopper's renewal price. The results showed an all round improvement on the previous survey with every area receiving a more favourable response than before.
On price, 83% of the shoppers surveyed during the period saved £50 or more against their car insurance renewal price by using Tiger.co.uk. Furthermore, nearly a third saved more than £300. This should come as great news for UK motorists looking for cheap car insurance.
Tiger.co.uk has been surveying its shoppers for more than two years to support ongoing improvement of its car insurance comparison service. As well as asking how much money has been saved on policies, the survey also asks how easy the site is to use when compared to other comparison sites and how quickly shoppers are able to complete their quotes. Both of these areas also produced favourable responses with more than 92% of the shoppers surveyed saying that the site is easy or very easy to use and 93% saying the site is either quick or very quick when it comes to obtaining quotes. The survey also asked whether respondents would recommend Tiger.co.uk to family and friends - a resounding 98% of those surveyed said that they would.
Andrew Goulborn, Commercial Director of the site, commented: "We are really pleased with the results of the latest survey. Following the website re-design in March it is really encouraging to see that shoppers have rated the overall experience as having improved and that we are able to help even more people to save money against their renewal price. We have also collected much more feedback from shoppers that will help us to continue improving our service in the future."
About http://www.tiger.co.uk:
Tiger.co.uk is a trading name of Call Connection Ltd. Tiger.co.uk is a UK based, independent car insurance comparison site, offering insurance quotes from over 150 motor insurance brands. Call Connection Ltd is authorised and regulated by the Financial Conduct Authority (number 308374).