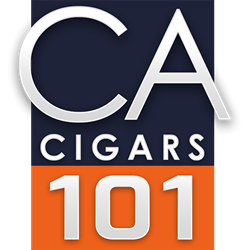 There's nothing more frustrating than a cigar that won't 'pull.'
Easton, PA (PRWEB) August 30, 2013
The all-new Cigar Advisor is an online cigar magazine that brings a fresh, irreverent, and down-to-earth perspective on all things cigars to thousands of smokers. In addition to educational cigar content and behind-the-scenes cigar industry articles from some of the business's top names, Cigar Advisor delivers an array of content about a variety of topics of interest to people who enjoy the cigar lifestyle. The magazine also features cigar reviews and ratings submitted by real smokers. Cigar Advisor has just published an update to their instructional Cigars 101 series, "How to Deal with a Tight Draw."
Little else will ruin the experience of smoking a great cigar more, than a cigar with a very tight draw. Cigar Advisor Executive Editor Gary Korb notes that a tight draw is usually the result of poor rolling. His research also pointed to TobacconistUniversity.org, who wrote, "The manner, or technique, in which the cigar is rolled and the placement of the filler leaves determine how loose or tight a cigar will draw."
Gary empathizes with readers who have been in this position: "You're about to light up that cigar you've been looking forward to all day, when you realize that the draw sucks; or to put it another way, doesn't suck. There's nothing more frustrating than a cigar that won't 'pull.'" Though tightly-rolled or plugged cigars are more often the exception than the rule, many cigar smokers can relate to a cigar that was too tight to enjoy. In some cases it can be just one, a few, or all of the cigars in the box or bundle.
Additionally, Korb advises, a plugged or tightly-rolled cigar will smoke too hot, which also prevents the flavors and aroma from developing properly. "Fortunately," he writes, "not all is lost. There are several solutions for freeing-up the airflow in most plugged cigars." His article describes how to fix cigars with these symptoms.
About Cigar Advisor Magazine
Cigar Advisor magazine is a digital publication created for real cigar enthusiasts who love tobacco and live the lifestyle. Cigar smokers are passionate about almost everything they do - whether it's the drinks they savor, the food they devour, the cars and motorcycles they dream of, the sports they're fanatical about or the women they love, Cigar Advisor shares those passions with a razor-sharp edge, soaking up each day and experience as if it were our last. Find that passion and more on display at CigarAdvisor.com.