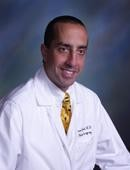 San Diego, CA (PRWEB) July 30, 2015
Pousti Plastic Surgery of San Diego offers extensive and specialized breast revisionary surgery procedures for every revisionary type. As a benefit to their patients, the Practice offers the use of TIGR Matrix surgical mesh as part of the surgical procedure for many revisionary breast procedures. TIGR Matrix is the world's first long-term resorbable synthetic mesh product, and Chief Surgeon, Dr. Tom Pousti, has been adopting the TIGR Matrix technology in his breast revisionary procedures as a benefit to his patients to ensure the greatest possible care with each revisionary patient.
Approved by the FDA in 2010, TIGR is the world's first long-term resorbable mesh with five-year human data. TIGR Matrix surgical mesh is primarily used to reinforce soft tissue where weakness exists. The mesh technology has a high strength for the first 6 months after implantation, and is completely degraded and resorbed after approximately 3 years. TIGR Matrix surgical mesh is being used to help aid correction of breast implant complications such as bottoming-out, capsular contracture, implant repositioning, breast asymmetry, lateral displacement, unnatural implant movement, and more.
TIGR Matrix surgical mesh is clinically safe with very low complication rates. The mesh has proven to allow easy handling and fixation while being strong, flexible and affordable. Through the use of the TIGR Matrix surgical mesh, Dr. Pousti is able to more effectively address challenges during such breast revisionary procedures for the benefit of the patient, providing greater chances of overall surgical success.
Dr. Tom Pousti, MD, F.A.C.S, is the chief surgeon and medical director of Pousti Plastic Surgery. He is double board certified in both general surgery, and plastic and reconstruction surgery. Dr. Pousti completed his plastic surgery training at Harvard University and trained with expert and world-renowned surgeons at the Brigham and Woman's Hospital in Boston, Massachusetts. Dr. Pousti has also been named as one of 100 doctors nationwide to be included in the RealSelf 100. This award from RealSelf.com, the largest consumer resource for cosmetic and plastic surgery information, was given to Dr. Pousti for his commitment to his patients and his belief in their ability to make informed decisions on cosmetic procedures. Dr. Tom Pousti is also a Medical Expert Witness for plastic surgery cases.
Pousti Plastic Surgery specializes in various types of cosmetic procedures, including breast augmentation and lifting, fat reduction, body contouring, and other types of revisionary surgery. Dr. Pousti sees patients from across the United States and around the world. He believes in individualizing every surgery to meet and exceed each patient's expectations.
For more information on these procedures including revisionary breast surgery using TIGR Matrix surgical mesh, to read patient testimonials, or to learn more about Dr. Pousti and his San Diego practice, please visit their website at http://www.poustiplasticsurgery.com or call (619) 466-8851.