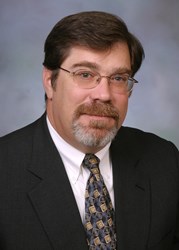 Huntsville, AL (PRWEB) September 09, 2013
Mr. Di Guiseppe is the former President of TD Government Solutions, Inc., and as a result of our partnership, Redstone Government Consulting now has an expanded presence in the Northeastern United States, along with growth in the Washington D.C. market.
The combined experience of both professional service firms brings together the best in industry talent in government contract compliance expertise. Mr. Di Guiseppe's unique background in litigation support, earned value management systems (EVMS), and code of business ethics and compliance (COBEC) will add to Redstone Government Consulting's current staff of compliance experts which includes former senior DCAA personnel, government contracting industry veterans and financial audit experts.
Due to the partnership, TD Government Solutions and Redstone Government Consulting can offer an expanded level of service to its shared client base:
· Federal Acquisition Regulation & Cost Accounting Standards Support to include designing a compliant accounting infrastructure, disclosure statement preparation, review and revision, and cost impact proposal preparation and review.
· Litigation consulting and expert witness testimony, along with preparation of requests for equitable adjustment (REAs) and claims and terminations
· Merger & Acquisition due diligence in support of unique compliance risks faced by government contractors
· Incurred cost proposal preparation and review services
· DCAA audit support to include mock audit, assistance with audits in progress and development of corrective actions and rebuttal to DCAA audit findings
· Contractor Purchasing System Review (CPSR) preparation and gap analysis
· DFARs Business Systems Rules gap analysis and development of corrective action plans for compliance
· Finance, Contracts and procurement staff augmentation
· Government Compliance training on all of the above subjects and many more delivered via webinar, live group instruction and in coordination with Federal Publications Seminars
Redstone Government Consulting is pleased to offer the TD Government Solutions' clients a best in industry team of compliance experts capable of tackling the most complex government compliance challenges in today's demanding industry environment.
About Redstone Government Consulting
Redstone Government Consulting is comprised of a team of the most senior industry veterans and the brightest new talent in the industry. Many of our staff members are former DCAA and GovCon industry executives. These senior staff members work side-by-side with our staff and managers that bring significant accounting and software experience along with fresh perspectives, inspiration and energy to our team. Through our leadership and combined experience, we provide a unique perspective, bringing both government and contractor proficiencies to bear and ensuring rock-solid government compliance for our clients. For more information on our combined service offerings or to learn more about the ways we help our clients, follow the Redstone Government Consulting Blog at http://info.redstonegci.com/blog