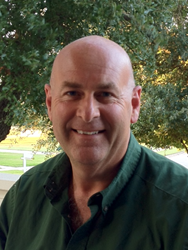 Austin, TX (PRWEB) May 28, 2014
The 2014 Feeney "Show Us Your View" Photo Contest is now underway, and this year TimberTown Austin is one of the participating dealers. Customers that enter the contest can select TimberTown Austin as their dealer, which will allow them to work directly with TimberTown Austin to get the supplies for the project ordered and delivered if they're named the winner.
To enter the contest a homeowner and/or contractor must submit up to four photos of the view from the spot where they would like to install a Feeney DesignRail® system as well as an entry form. On that entry form participants will need to specify the store where they would like the railing to be ordered. Photos can be submitted now through midnight on May 31st for a chance to win $5,000 worth of Feeney products. Depending on the size of the project that amount could cover the entire railing system.
Feeney will select the photo with the best view andannounce the winner on June 10th. The winner will then work with their selected dealer to make their selections, place the order and arrange for delivery. Any standard product options from the February 2014 brochure can be selected, however labor and installation costs are not included.
Feeney suggests the following to those that are submitting images:

Photos do not need to include the current railing, just the view as if a person were standing at the railing.
People should not be in the photo.
No images that have been enhanced or altered will be accepted.
A minimum 5"x7" size is recommended.
Photos should be in .jpeg or .tif format.
About the Feeney DesignRail® Aluminum Railing
The aluminum DesignRail® systems from Feeney offer superior functionality and durability without hindering the view from a deck or balcony. There are numerous designs to choose from, but they all use high-strength 6000-series aluminum extrusions that provide structural integrity and minimize maintenance. Customers can choose from styles that include glass, cap rail, cable and picket infills in a variety of finishes.
The railing system components are designed to snap and screw together, which eliminates the need for welding and special finishes. The products are also lightweight making them easy to transport and work with on virtually any project site.
Those that wish to enter the contest can do so at: http://www.feeneyinc.com/Show-Us-Your-View To learn more about TimberTown Austin's rail systems or any of their other products, please visit: http://www.timbertownaustin.com.
About TimberTown Austin
The experts behind TimberTown Austin have over 50 years of experience in supplying outdoor lumber for a wide variety of projects. Serving the Austin and the surrounding areas, TimberTown Austin has built a solid reputation as a reliable resource for softwood and hardwood lumber, composite decking, hardware deck accessories and more.