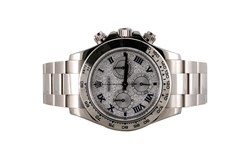 Los Angeles, CA (PRWEB) November 27, 2013
Time and Gems promises that their annual fall sale is one of the biggest ones that they have ever held as it features a huge array of some of the top Rolex watches for both men and women.
Just in time for Thanksgiving, Time and Gems is proudly offering a large collection of pre-used Rolex watches to their customers. With hundreds of gorgeous watches on sale, buyers will be spoilt for choice with the vast variety of authentic pre-owned Rolex watches offered to them.
Time and Gems have been in the luxury watch industry for over 30 years. The past eight years were focused solely on their online venture. Today, Time and Gems is renown as one of the top online retailers of pre-used Rolex watches in the world. There are multiple reasons why buyers keep coming back for more. Aside from the fact that the company offers a wide collection of watches to choose from, there are other important factors that come into play.
1. Frequent Discounts
Buying a brand new Rolex watch is not cheap and the same can be said about a pre-used model. Time and Gems understands that not many people are able to afford the watch of their dreams and the company has decided to play a significant role in making dreams come true. It does so by frequently holding discount sales and promotional events. An example is the ongoing Fall Sale. With discounts of over $1,000 per watch, buyers who were hesitant about buying a pre-used Rolex watch in the past now have one thousand reasons to finally purchase one.
2. Excellent Customer Service
The fact that Time and Gems boasts excellent customer service is a top reason why customers prefer to shop with them as opposed to their competitors. From giving the buyer details on their range of Rolex watches, to walking them through the terms and conditions, to explaining the comprehensive warranty, Time and Gems' customer service representatives are always at their customers' beck and call.
3. Comprehensive Warranty
Not many online retailers offer a warranty as good as Time and Gems'. Buyers who purchase a pre-used Rolex watch at Time and Gems are treated to a comprehensive 2-year warranty. This warranty covers all irregular wear and tear that happens to the watch. Additionally, should the Rolex watch stop working for whatever reason, buyers can easily ship it back to Time and Gems' logistics facility in Los Angeles and get it fixed or exchanged for another at no extra cost.
Whether the buyer is looking for a pre-owned Rolex watch as a treat for themselves, or as a gift for someone special, Time and Gems has it all. From Rolex Submariner watches to Rolex Datejust models, Time and Gems has an excellent selection of pre-used Rolex watches for both men and women.
One of the watches on sale is the Men's Rolex Stainless Steel Black Mother Of Pearl Diamond Dial 3Cts Channel Set Bezel Oyster Band Datejust (Item #363)
Price: $9,545
Sale Price: $8,545
This leaves the buyer a total savings of $1,000.
For a complete list of all the Rolex watches prices currently offered in conjunction with Time and Gems' annual Fall Sale, buyers are encouraged to check out the company's website at timeandgems(dot) com or call 1-888-658-5595.