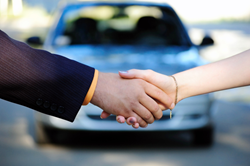 The bad credit auto lender is helping drivers learn when to start thinking about buying a new car.
Seattle, WA (PRWEB) September 13, 2014
In the new article released by online lender, Complete Auto Loans, drivers are learning when it is time to start looking for a new car. There are many reasons a driver may need start car shopping but the trusted auto loans breaks down three important signs to help any drivers know when the time has come to begin the search.
https://completeautoloans.com/application-form/ – Get approved for a car loan in as little as 60 seconds.
The trusted lender writes, "If you are often spending as much on repairs as you would on a monthly payment, you should probably consider looking for a more reliable car."
Drivers are also taking advantage of the complimentary credit score tool offered by Complete Auto Loans. Checking their credit score has helped shoppers save thousands of dollars on their auto loan. For more information, visit Complete Auto Loans' website.
About Complete Auto Loans
Complete Auto Loans is a Seattle-based company that is dedicated to helping their customers acquire national car financing. They design and develop customized no credit financing, bad and good credit loans. Voted the best for "Quality Customer Service" and "Best National Service" by thousands of people, their finance experts focus on providing their customers with the following: information and tools available for different loan offers, how to choose the best loan that fits their budget, as well as related eligibility guidelines.