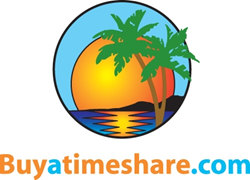 Our offer numbers show that potential buyers and renters are using our site because of the transparency it provides them about the product.
Tampa, FL (PRWEB) May 02, 2014
Online timeshare resale advertiser BuyaTimeshare.com (http://buyatimeshare.com) has released offer figures for the first quarter of 2014 and the results show a considerable increase in the offers placed on timeshares for sale which are advertised through the website.
The number of inbound confirmed offers to buy timeshares increased 80 percent in the first quarter compared to the first quarter of 2013, totaling $15,980,329 worth of offers from prospective buyers seeking to purchase the product. That dollar amount increased 104 percent over the same time period last year, with the dollar amount of offers to rent timeshare increasing 41 percent to $2,526,476.
Offers are securely sent to owners advertising their timeshare by the proprietary software platform built by BuyaTimeshare.com. Using a combination of captcha security with a free account procedure, Smart Offer technology and the information required from prospective buyers and renters, all owner information is protected and offers confirmed as legitimate when emailed directly to the advertiser.
The increase in offers is a welcome sign as the vacation ownership secondary market continues to gain relevance as an important sector of the industry according to BuyaTimeshare.com president and CEO Wesley Kogelman.
"We've been in business for 14 years and I've seen many fluctuations in the market over the years, but the growth in the resale sector demonstrates that resales are to be taken seriously by the rest of the industry," said Kogelman. "Our offer numbers show that potential buyers and renters are using our site because of the transparency it provides them about the product."
The post-recession expansion of the secondary market can be traced back to 2010, when a report by the ARDA International Foundation (AIF) showed that 17 percent of vacation ownership sales came from resales. By 2012, that segment grew to 32 percent according to follow up research from the AIF which also indicated that the preferred channel used by recent resale purchasers was an online timeshare resales listing company.
"The internet continues to drive this shift towards user-generated processes, as consumers want more control of the practices that shape their lives. We hear the term co-creation quite a bit in industry conferences, as consumers seek to work with brands to create products and programs that suit their needs. Ours is essentially the same concept, with buyers and renters seeking vacation ownership products that meet their vacation needs, when they want it and how they want the process to transact," Kogelman added.
For more information about BuyaTimeshare.com, please visit http://buyatimeshare.com.
About BuyaTimeshare.com
BuyaTimeshare.com is an internet advertising and marketing company for timeshare owners who seek to sell or rent timeshare by-owner. The company has been in business since 2000 and was ranked by Inc. Magazine as one of the fastest-growing, privately held companies in the country—making the prestigious Inc. 5000 list in 2010 and 2011. BuyATimeshare.com was also listed as one of BusinessNH Magazine's Top 10 Companies to Watch in 2009. The company is a member in good standing with the American Resort Development Association (ARDA), Canadian Resort Development Association (CRDA), Cooperative Association of Resort Exchangers (CARE) and is a preferred resale provider for the National Timeshare Owners Association (NTOA). For more information, please visit http://buyatimeshare.com or call 1-800-882-0296.