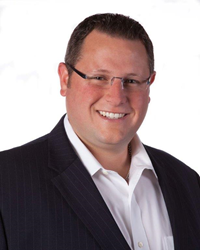 For years, all we heard from the industry was that timeshare was not a sought product, but our numbers contradict that thinking
Tampa, FL (PRWEB) July 28, 2014
Offer figures released for the second quarter of 2014 by online timeshare resale advertiser BuyaTimeshare.com (http://buyatimeshare.com) show a substantial increase in the number of offers placed to buy or rent timeshare through the company website.
Timeshare owners seeking to sell or rent their vacation ownership interval on the resale market advertise on the BuyaTimeshare.com website in order to promote their interest online, with the company's industry-leading marketing efforts resulting in top placements on key search engines such as Google, Yahoo and Bing.
These strategies led to an increase of 68 percent in the number of offers placed onto ads from prospective buyers during the second quarter compared to the same timeframe in 2013, totaling 5,200 offers. Renters seeking deals placed 2,086 offers on advertised rental properties, an increase of 41 percent from last year.
The increased activity shows that buyers and renters are still looking for quality vacation products in the midst of the summer holiday season according to BuyaTimeshare.com CEO Wesley Kogelman.
"Our activity has been very robust and continues to demonstrate that consumers are actively seeking vacation ownership products," said Kogelman. "For years, all we heard from the industry was that timeshare was not a sought product, but our numbers contradict that thinking."
"The increased offer numbers are also tracking well with the overall industry, which just reported an 11 percent increase in sales volume for 2013 according to ARDA. We've always believed that the better the new sales volume is, the better we'll be since those owners will eventually look to resell their products."
Consumers are visiting the BuyaTimeshare.com website in significant numbers, with just over 23,000 unique visitors per week coming to the site looking for information. With such a considerable amount of online traffic, plans are in the works to revamp the website and introduce new features to make it even easier to buy and rent online.
"We have some very exciting initiatives in the works that we will be announcing in the coming weeks which will have a profound impact on our business," added Kogelman.
To discover more about BuyaTimeshare.com, please visit http://buyatimeshare.com.
About BuyaTimeshare.com
BuyaTimeshare.com is an internet advertising and marketing company for owners who seek to sell or rent timeshare by-owner. The company has been in business since 2000 and was ranked by Inc. Magazine as one of the fastest-growing, privately held companies in the country—making the prestigious Inc. 5000 list in 2010 and 2011. BuyaTimeshare.com was also listed as one of BusinessNH Magazine's Top 10 Companies to Watch in 2009. The company is a Trustee Member of the American Resort Development Association (ARDA), a member in good standing with the Canadian Resort Development Association (CRDA), Cooperative Association of Resort Exchangers (CARE), U.K.-based TATOC the Timeshare Association and is a preferred resale provider for the National Timeshare Owners Association (NTOA). For more information, please visit http://buyatimeshare.com or call 1-800-882-0296.