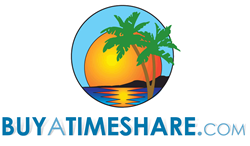 A buyer can go straight to our site from any device, clearly see the fields and easily access the information to find the exact timeshare they are looking for.
Tampa, FL (PRWEB) November 11, 2014
Online timeshare resale advertiser BuyaTimeshare.com has brought the timeshare secondary market into a new phase of development with the release of its new mobile website.
This latest innovation, which debuted in conjunction with the launch of the company's newly-designed website at http://www.buyatimeshare.com/, allows consumers to research timeshare resale information on a true mobile platform from any device, whether it is a smartphone or tablet.
The new mobile site gives prospective buyers and renters the opportunity to easily search for timeshare information and engage with search fields and links without the hassle usually associated with accessing a standard website from a mobile device, according to BuyaTimeshare.com president and CEO Wesley Kogelman.
"Prior to the launch of our new mobile site, a consumer would have to access a regular website on their mobile device and zoom, or pinch, or swipe at the screen until they got a screen they could actually read. Then they would hope they could use the fields and click onto the links, which was more guesswork than anything else."
"With our new site, a buyer can go straight to our site from any device, clearly see the fields and easily access the information to find the exact timeshare they are looking for. And with the significant savings available on the resale market, this is a game-changer for the industry," said Kogelman.
The trend toward increased mobile device use in e-commerce is unmistakable. According to the latest statistics from marketing analytics firm Custora, over one-third of visits to e-commerce sites now come from mobile devices, up from just three percent in 2010.
Mobile users will also be able to access the new Market Analysis tool to gauge the average asking price for a particular timeshare in the BuyaTimeshare.com inventory. By entering in a resort name and other primary information, such as number of bedrooms and bathrooms, a timeshare owner can find out the average asking price through an automated service in a matter of seconds.
For more information about BuyaTimeshare.com and to experience the new website, please visit http://buyatimeshare.com.
About BuyaTimeshare.com
BuyaTimeshare.com is an internet advertising and marketing company for owners who seek to sell or rent timeshare. The company has been in business since 2000 and was ranked by Inc. Magazine as one of the fastest-growing, privately held companies in the country—making the prestigious Inc. 5000 list in 2010 and 2011. BuyaTimeshare.com was also listed as one of BusinessNH Magazine's Top 10 Companies to Watch in 2009. The company is a Trustee Member of the American Resort Development Association (ARDA), on the Board of Directors of the Canadian Resort Development Association (CRDA), a member in good standing with the Cooperative Association of Resort Exchangers (CARE), U.K.-based TATOC the Timeshare Association and is a preferred resale provider for the National Timeshare Owners Association (NTOA). For more information, please visit http://buyatimeshare.com or call 1-800-882-0296.