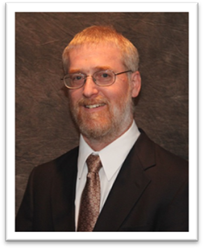 I am honored to be able to join such a fine organization with strong Christian values
Douglassville, Pa (PRWEB) August 02, 2013
Timothy D. Forester, CPA, CGMA has announced his affiliation with The Life Financial Group of Douglassville, PA. In his new capacity, Tim will be assisting in the management and operations of the tax practice of The Life Financial Group.
"I am honored to be able to join such a fine organization with strong Christian values. This change will allow me to use my talents in the tax and business operations areas to benefit the clients of The Life Financial Group," Forester said. "The ability to bring my years of endowment, planned giving, knowledge of best practices and non-profit management experience to the churches, nonprofit organizations and small business clients of The Life Financial Group is very energizing."
Forester has spent the last 12 years as the Assistant Treasurer of The Hill School and the last 15 years with the Tax Department of Maillie LLP. His passion for analyzing and providing information has enabled clients and the school to execute strategies to meet the goals they have set.
Tim is available to assist with any of the following areas:

Investment tax planning
Accounting assistance
Evaluation of operations for locating efficiencies
General tax planning
Planned giving discussions
Review of church books
To contact Tim, please email him at TimForester(at)theLIFEgroup(dot)org or call 610-385-4500.
Media Contact
Timothy D. Forester
610-385-4500
TimForester(at)theLIFEgroup(dot)org