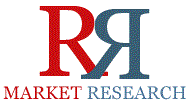 Dallas, Texas (PRWEB) October 18, 2014
This report provides comprehensive information on the therapeutic development for Tinnitus, complete with comparative analysis at various stages, therapeutics assessment by drug target, mechanism of action (MoA), route of administration (RoA) and molecule type, along with latest updates, and featured news and press releases. It also reviews key players involved in the therapeutic development for Tinnitus and special features on late-stage and discontinued projects.
Tinnitus is not a disease, but a condition that can result from a wide range of underlying causes. The most common cause is noise-induced hearing loss. Other causes include: neurological damage (multiple sclerosis), ear infections, oxidative stress, emotional stress, foreign objects in the ear, nasal allergies that prevent (or induce) fluid drain, wax build-up, and exposure to loud sounds. Withdrawal from benzodiazepines may cause tinnitus as well. Tinnitus may be an accompaniment of sensorineural hearing loss or congenital hearing loss, or it may be observed as a side effect of certain medications (ototoxic tinnitus).
Complete report available @ http://www.rnrmarketresearch.com/tinnitus-pipeline-review-h2-2014-market-report.html .
Tinnitus is usually a subjective phenomenon, such that it cannot be objectively measured. The condition is often rated clinically on a simple scale from "slight" to "catastrophic" according to the difficulties it imposes, such as interference with sleep, quiet activities, and normal daily activities. If there is an underlying cause, treating it may lead to improvements. Otherwise typically management involves talk therapy. As of 2013, there are no effective medications. It is common, affecting about 10-15% of people. Most however tolerate it well with it being only a significant problem in 1-2% of people.
The report features investigational drugs from across globe covering over 20 therapy areas and nearly 3,000 indications. The report is built using data and information sourced from Global Markets Direct's proprietary databases, Company/University websites, SEC filings, investor presentations and featured press releases from company/university sites and industry-specific third party sources. Drug profiles/records featured in the report undergoes periodic updation following a stringent set of processes that ensures that all the profiles are updated with the latest set of information. Additionally, processes including live news & deals tracking, browser based alert-box and clinical trials registries tracking ensure that the most recent developments are captured on a real time basis.
The report enhances decision making capabilities and help to create effective counter strategies to gain competitive advantage. It strengthens R&D pipelines by identifying new targets and MOAs to produce first-in-class and best-in-class products.
Order a Purchase copy @ http://www.rnrmarketresearch.com/contacts/purchase?rname=231470 .
Tinnitus - Companies Involved in Therapeutics Development:

Merz Pharma GmbH & Co. KgaA
Auris Medical Holding AG
Knopp Biosciences LLC
Otonomy, Inc.
Sound Pharmaceuticals, Inc.
Synphora AB
Flexion Therapeutics, Inc.
Autifony Therapeutics Limited
AudioCure Pharma GmbH
Tinnitus - Drug Profiles:

neramexane mesylate
esketamine hydrochloride
latanoprost
SPI-1005
SPI-3005
AUT-00063
Gacyclidine
AUT-3
Acamprosate
Small Molecules to Activate Kv7 for Neuropathic Pain, Epilepsy and Tinnitus
AM-102
Drug to Activate KCNQ for Tinnitus
Small Molecules for Tinnitus
Inquire for Discount @ http://www.rnrmarketresearch.com/contacts/discount?rname=231470 . (This is a premium report priced at US$2000 for a single user License.)
Featured News & Press Releases:
Jun 04, 2014: Autifony Therapeutics awarded £2.2 million to progress first-in-class drug for tinnitus into Phase IIa study
Mar 31, 2014: Published Analysis Confirms Positive Results from Auris Medical's Phase IIb Study with AM-101 in Treatment of Acute Inner Ear Tinnitus
Sep 09, 2013: Second Phase II Clinical Trial Confirms Safety and Efficacy Trends for Auris Medical AG's AM-101 in Treatment of Acute Peripheral Tinnitus
Jun 04, 2013: Autifony Therapeutics Initiates Phase I Trial Of AUT-00063 For Treatment Of Hearing Loss And Tinnitus
May 17, 2013: Auris Medical Announces Presentation Of Safety Results From AM-101 Clinical Development At 7th International TRI Tinnitus Conference
Apr 30, 2013: Auris Medical Selects Medidata Clinical Cloud To Support New Tinnitus Research
Feb 12, 2013: Auris Medical Completes Enrollment In Phase II Study Of AM-101 For Treatment Of Acute Peripheral Tinnitus
Aug 10, 2012: Auris Medical Completes Enrolment In First Stage Of AM-101 TACTT1 Study
Jun 26, 2012: Auris Medical Presents Key Results From Phase IIb Study Of AM-101 At International TRI Tinnitus Conference
Oct 17, 2011: Auris Medical Reports Positive Results From Phase IIb Trial With AM-101 For Treatment Of Acute Inner Ear
Browse more reports on ENT Therapeutics Market @ http://www.rnrmarketresearch.com/reports/life-sciences/pharmaceuticals/therapeutics/ent-therapeutics .
About Us:
RnRMarketResearch.com is an online database of market research reports offer in-depth analysis of over 5000 market segments. The library has syndicated reports by leading market research publishers across the globe and also offer customized market research reports for multiple industries.