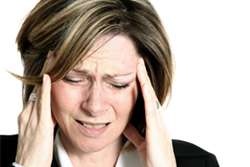 North Miami, FL (PRWEB) March 31, 2014
Approximately 50 million US citizens between the ages of 60 and 75 are afflicted with a hearing disorder generally known as tinnitus. More prevalent in men than women, the key manifestation of ringing ears is hearing sounds which nobody else can hear. Tinnitus is usually not viewed as a disease in itself but a symptom of something else happening in one or more of the four components of the auditory system - the outer ear, the middle ear, the inner ear, and the brain. Tinnitus more often appears as a co-symptom related to other forms of either conductive or sensorineural loss of hearing, instead of being a kind of hearing loss alone. Yet because tinnitus can cause visitors to hear the buzzing or ringing sound constantly, this tends to have the effect of reducing a person's absolute threshold of hearing, making it harder to hear low-level sounds normally.
The audiologists at Progressive Hearing in North Miami are regularly researching new tinnitus treatment options to make them locally available. Because many of these treatment options are fairly new, long-time tinnitus sufferers are often unaware that new treatments have been introduced. Progressive Hearing takes pride in offering the most up-to-date tinnitus treatments in North Miami. As part of that effort they've produced a list of tinnitus treatments on their website and often blog about new developments in the area of tinnitus research. Additional information about the tinnitus therapies in the following list is readily available on the Progressive Hearing website or by scheduling an appointment.
Hearing aids. Most individuals with tinnitus have some amount of hearing loss. Hearing aids may offer the double benefit of enhancing hearing ability while also covering the sounds of tinnitus. The majority of patients with tinnitus receive complete or partial relief from their tinnitus by using hearing aids.
Maskers. A tinnitus masker is a tiny electronic device that produces noises of its own to disguise (or mask) the tinnitus. Tinnitus maskers are a good option for many people, providing relief from the tinnitus. However, they have been known to interfere with comprehension of speech.
Medication. Medications approach tinnitus on Two different levels. They are able to combat the powerful emotions and anxiety that are prevalent among tinnitus patients and also directly reduce the symptoms.
Relaxation and Counseling. Learning how to relax is very important if the ringing in your ears frustrates you. Stress makes ringing in the ears seem worse. Beyond mastering how to relax, visiting a counselor for tinnitus-induced anxiety or depression can be very helpful.
About Dr. Susan Roth
Dr. Susan Roth is an Audiologist and the owner of Progressive Hearing. Dr. Roth obtained her undergraduate degree at Miami University in Ohio obtaining a Certificate in Gerontology from The Scripps Gerontology Center. Dr. Roth sought her Doctorate in Audiology at the University of Cincinnati, graduating in 1995. Later that year she moved to Florida and now calls the Sunshine State her home after having lived all over the US and Europe as an "Air Force Brat".
About Progressive Hearing:
Progressive Hearing has provided hearing aids in North Miami, Florida and its surrounding communities for over 10 years. The company offers a full range of diagnostic and preventative hearing healthcare professional services, including hearing aid screening, evaluations, hearing aids sales and rehabilitative and preventative counseling. The staff at Progressive Hearing is dedicated to keeping abreast of the latest improvements in technological advancements in the hearing industry and is committed to offering the most current options to their patients. Initial evaluations and consultations are free of charge. Progressive Hearing is located in the Sans Souci Plaza in North Miami.
Contact:
Susan Roth
http://progressivehearing.com/
Progressive Hearing
2232 NE 123rd St
North Miami, FL 33181
(786) 232-4977